Slide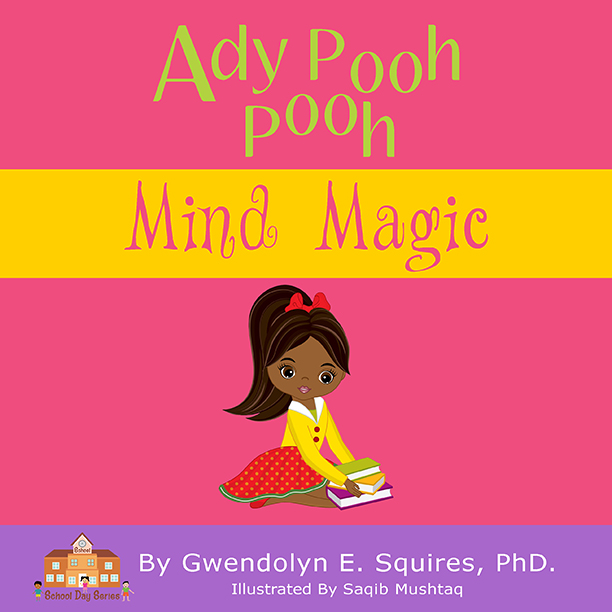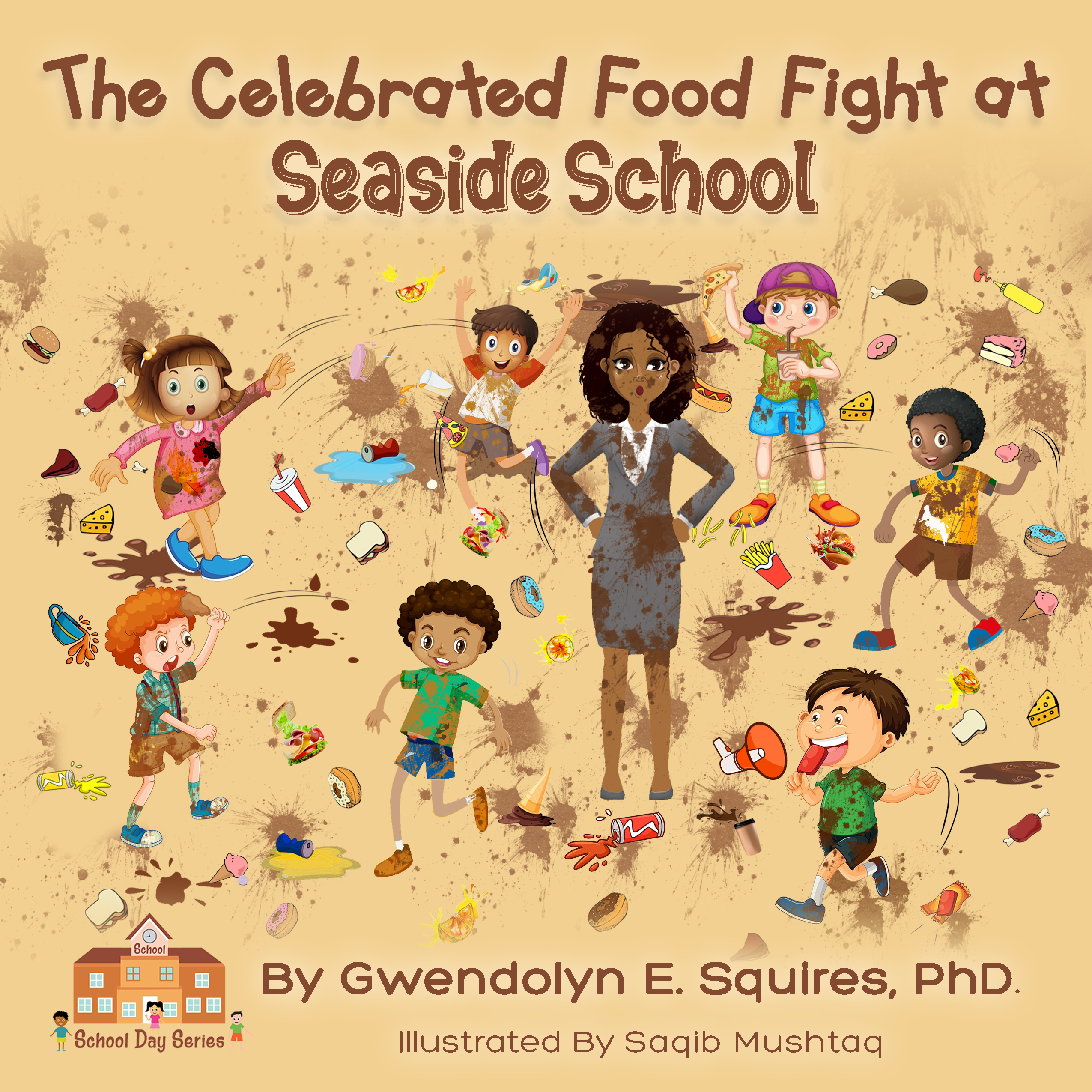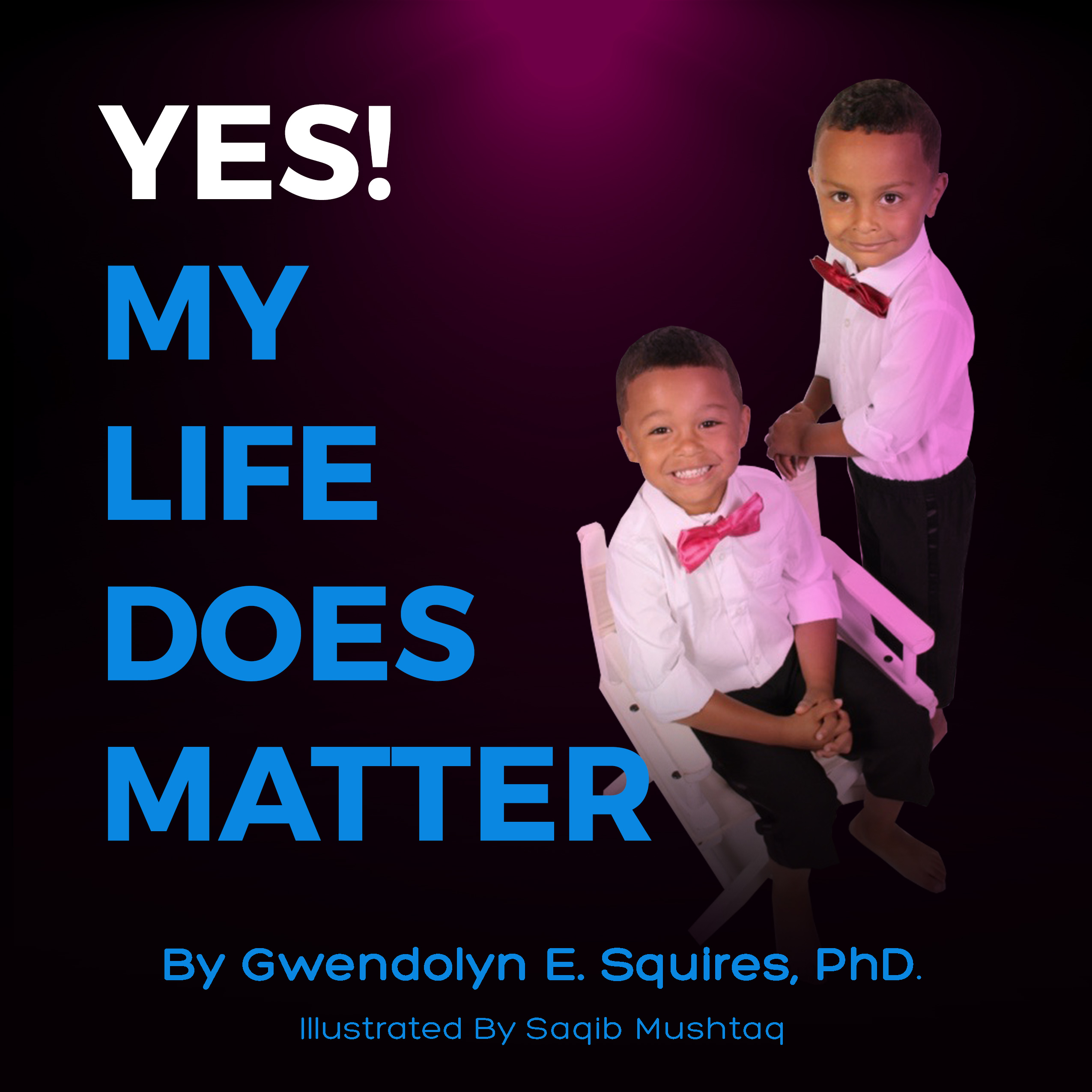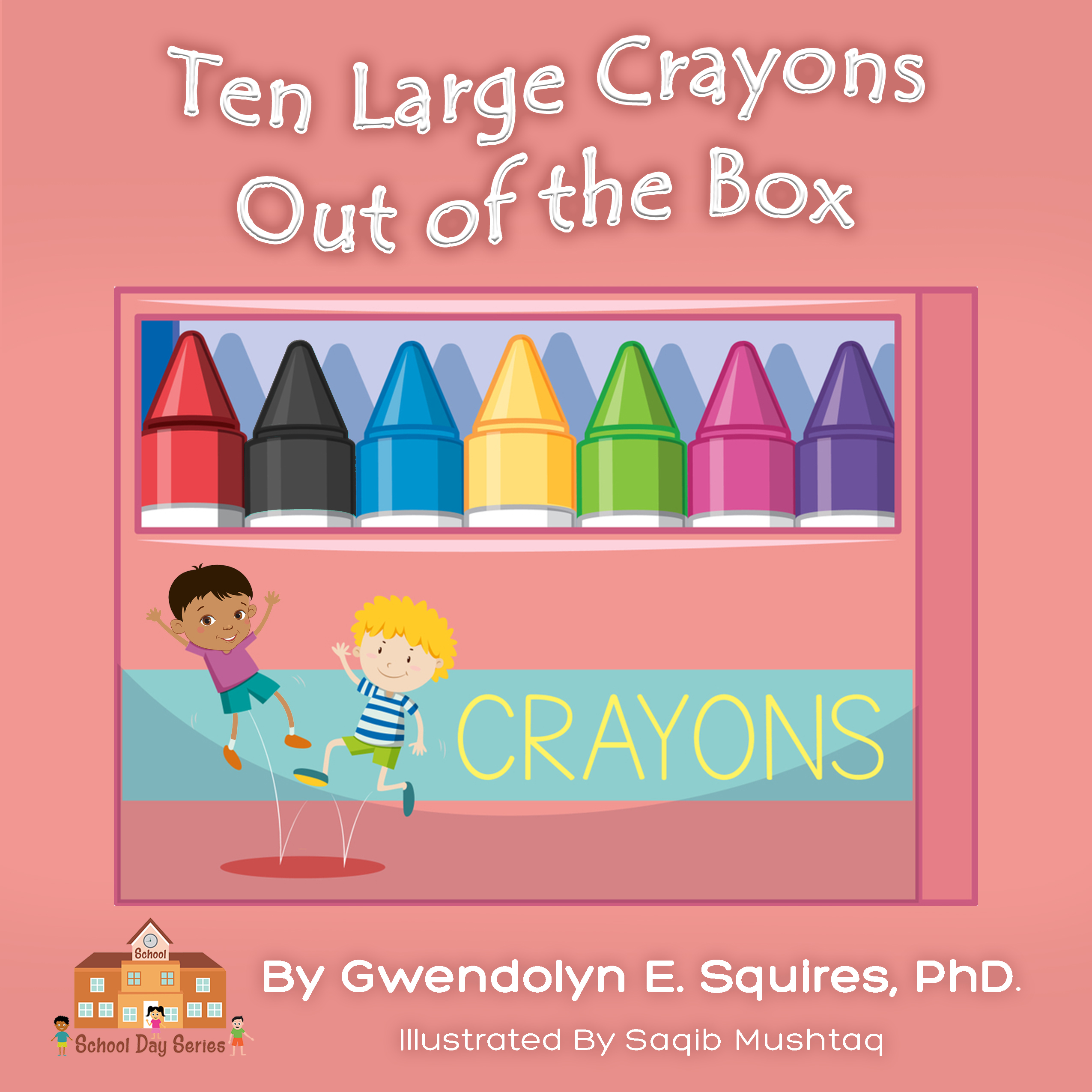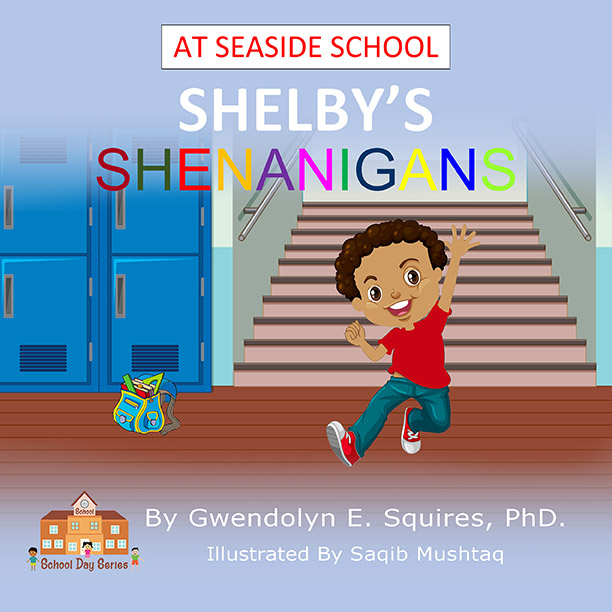 Slide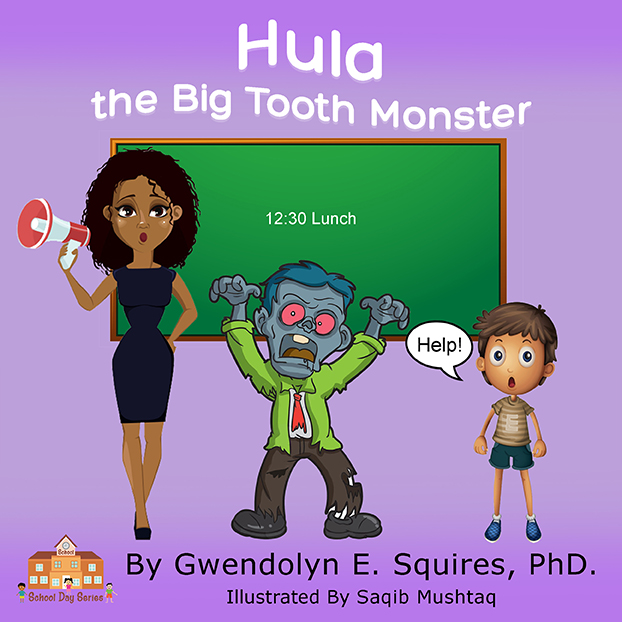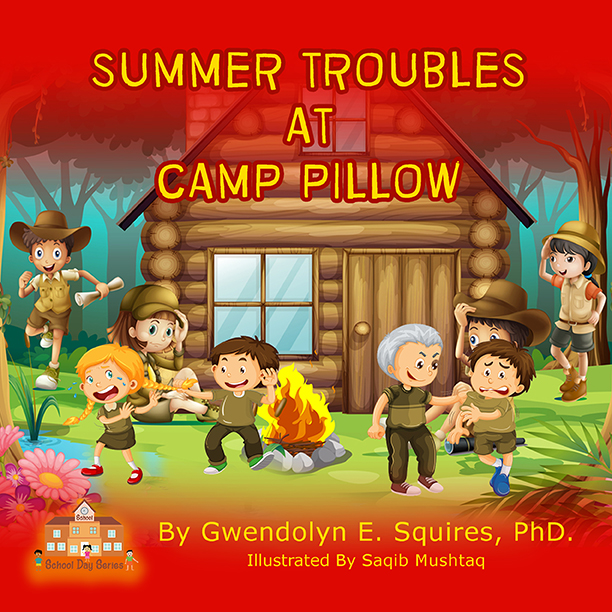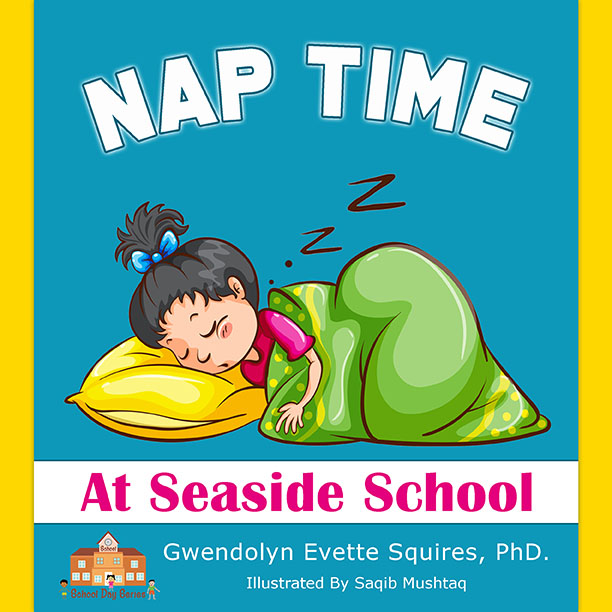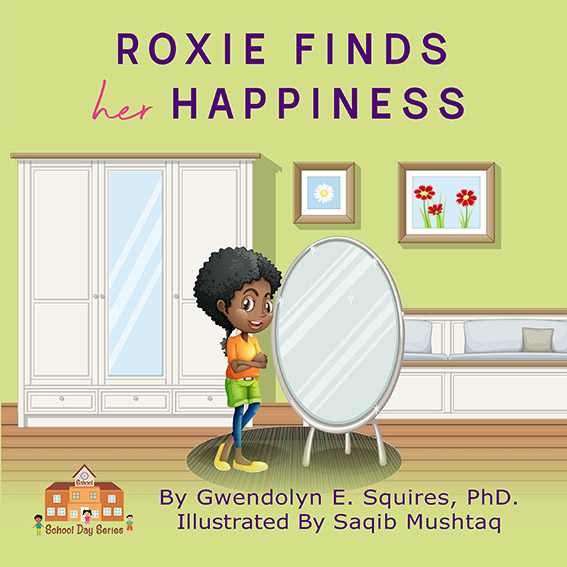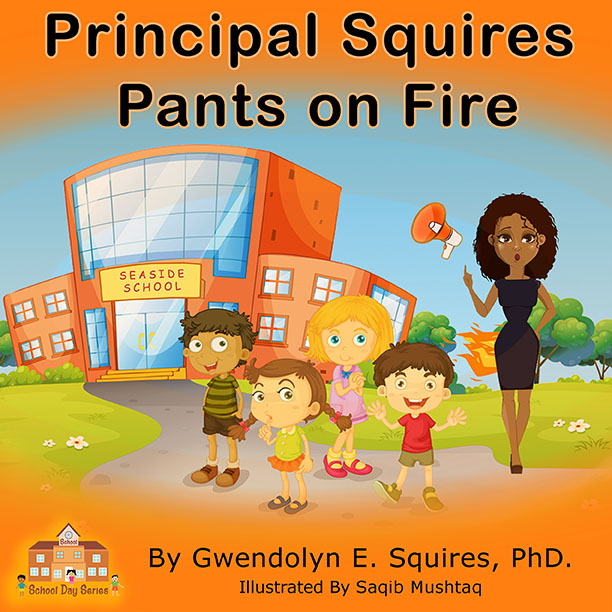 Slide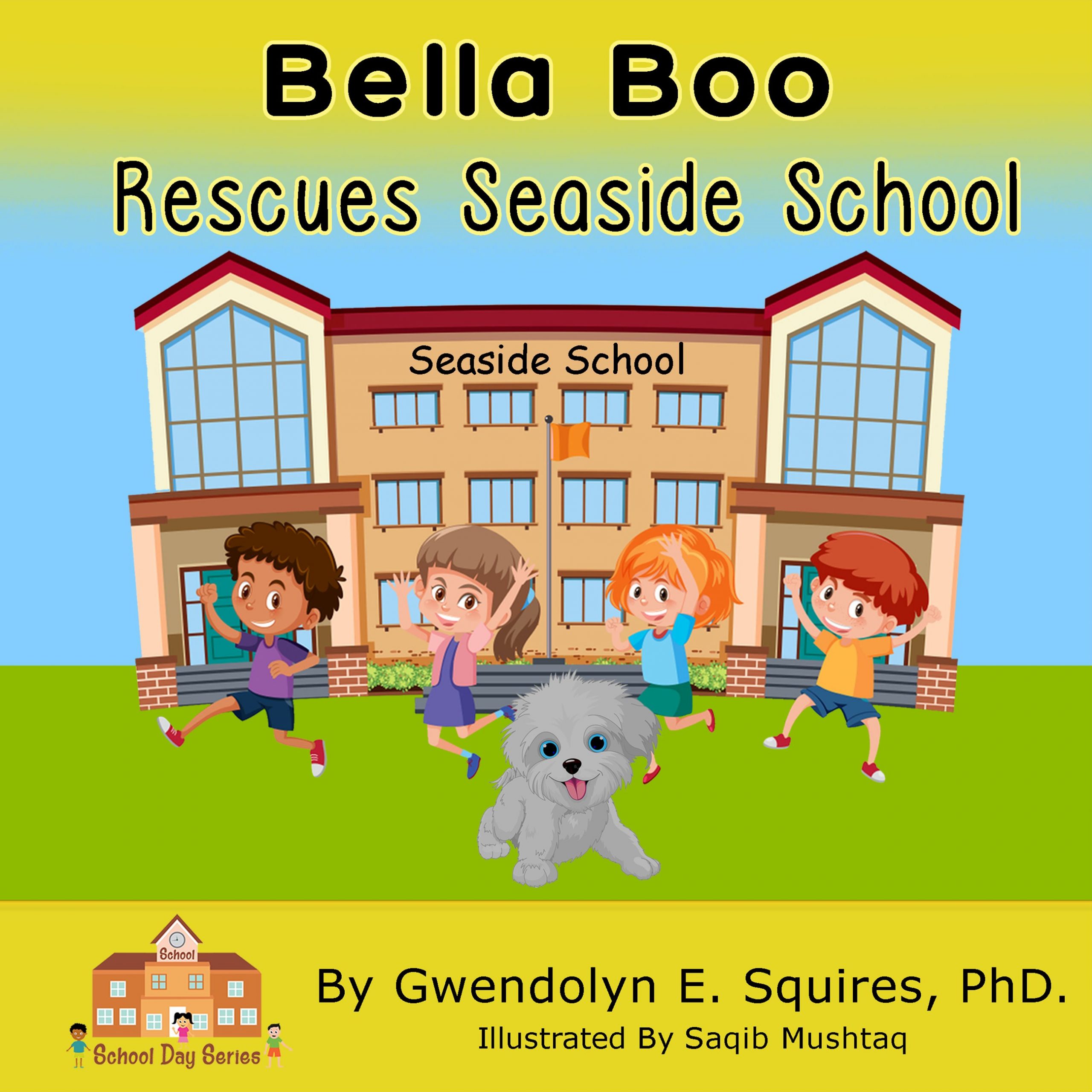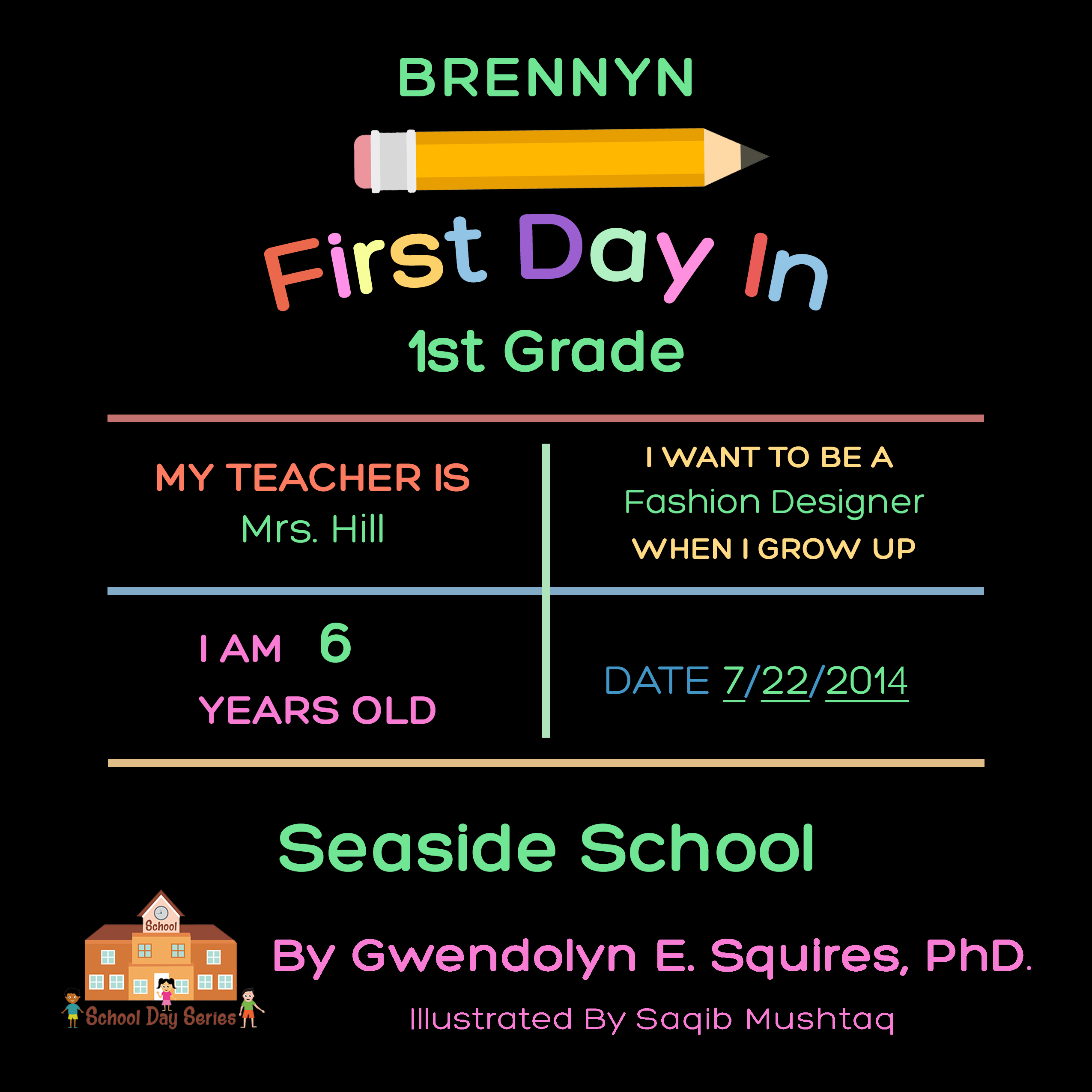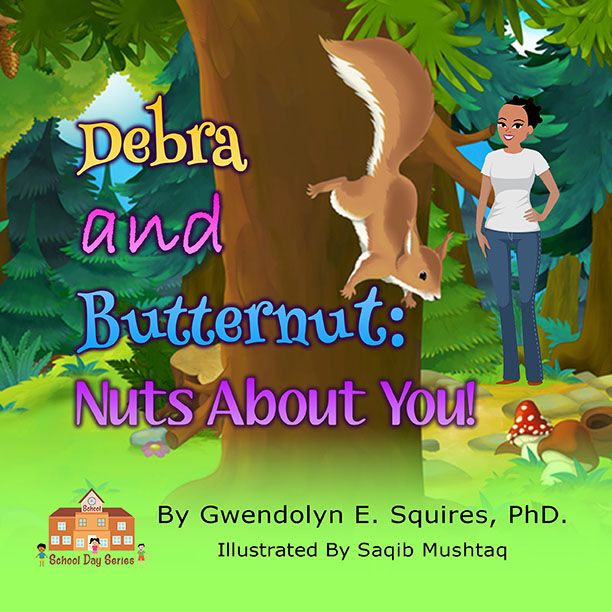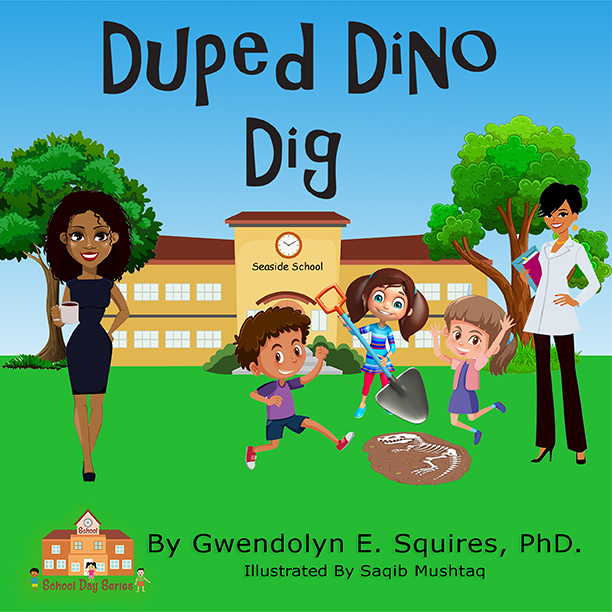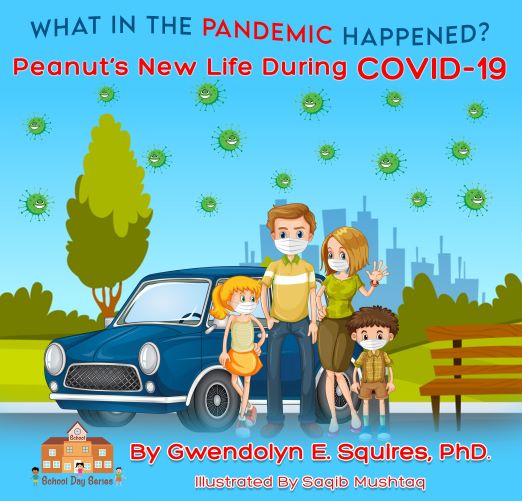 Slide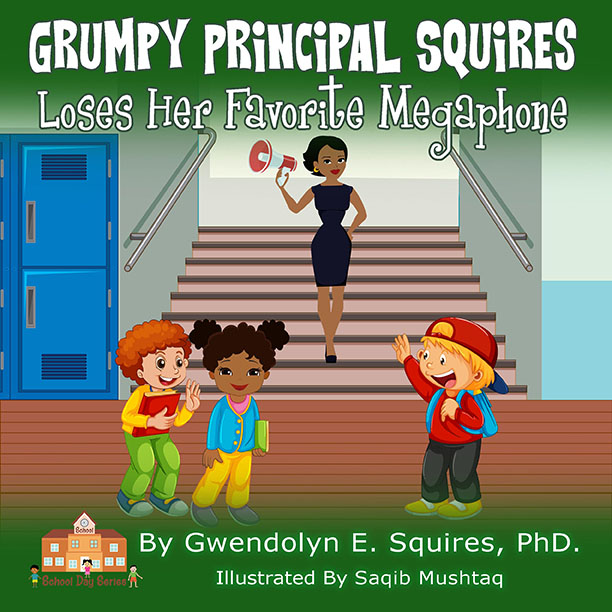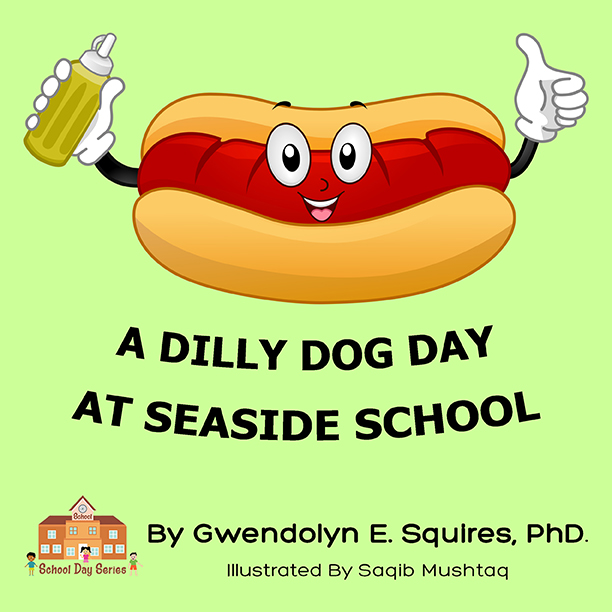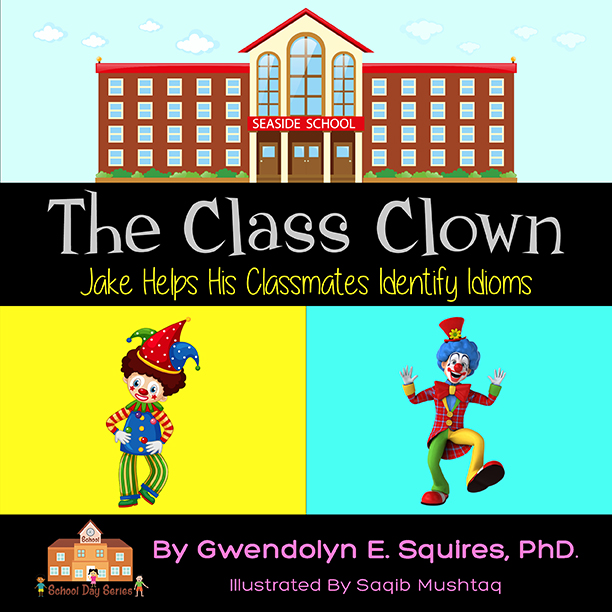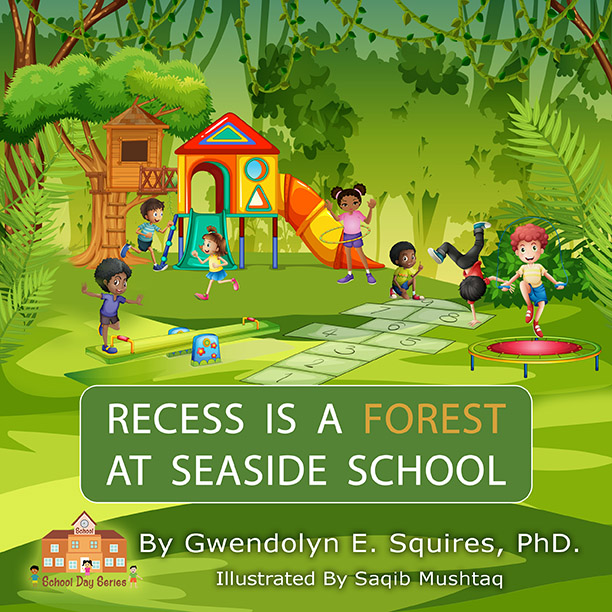 Slide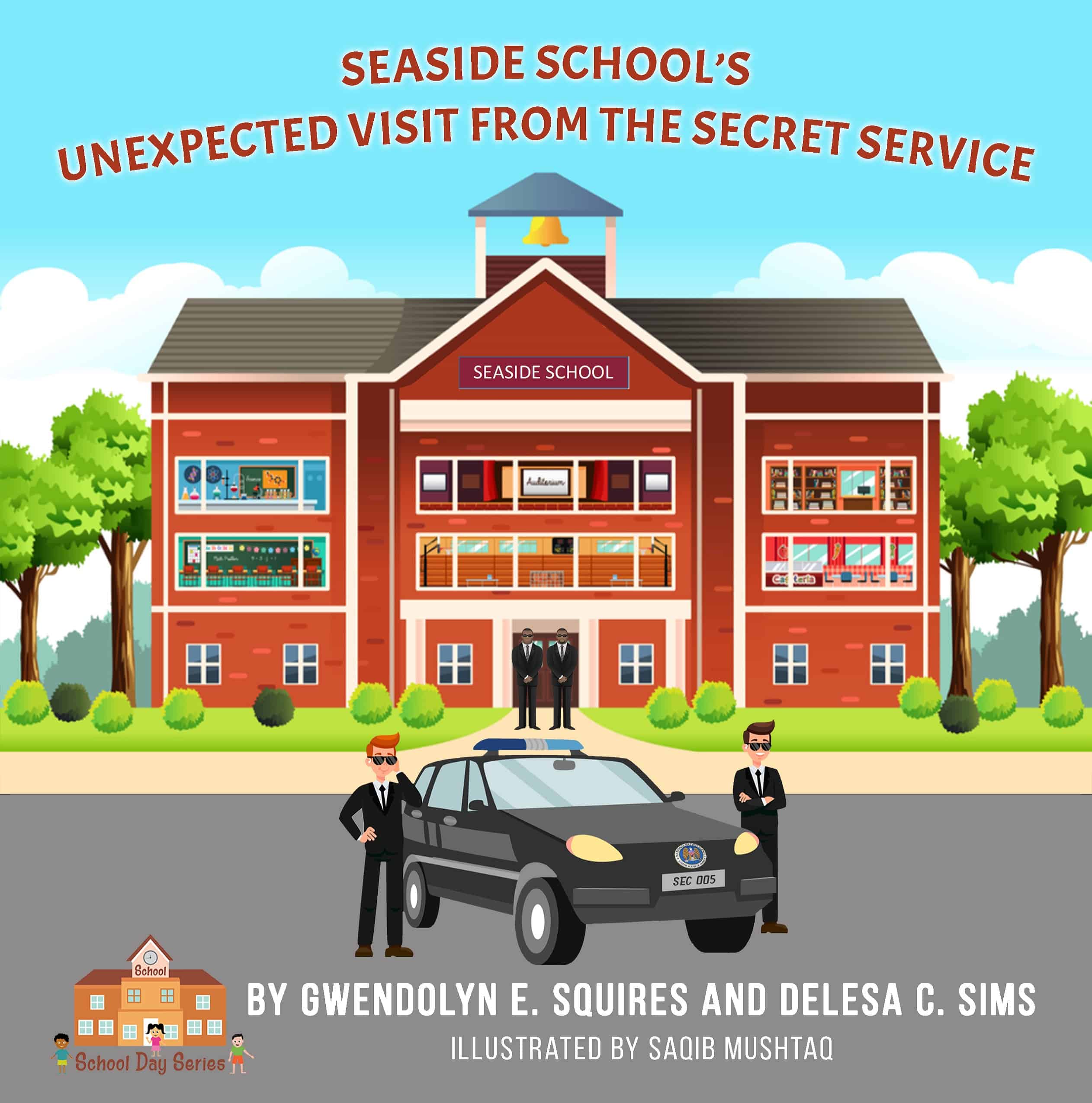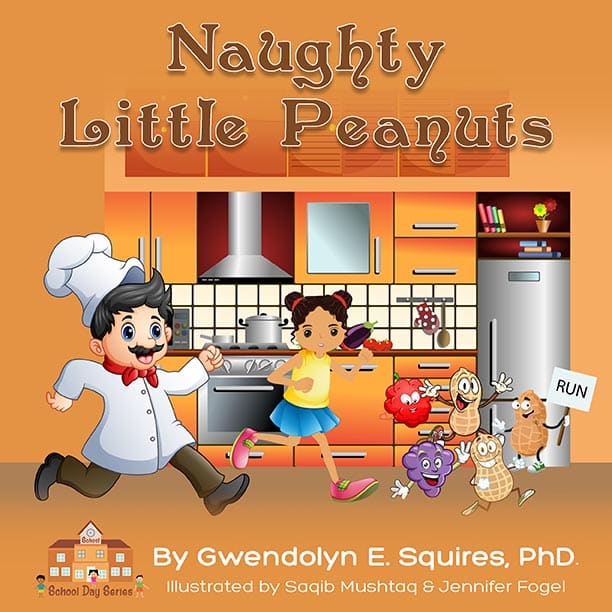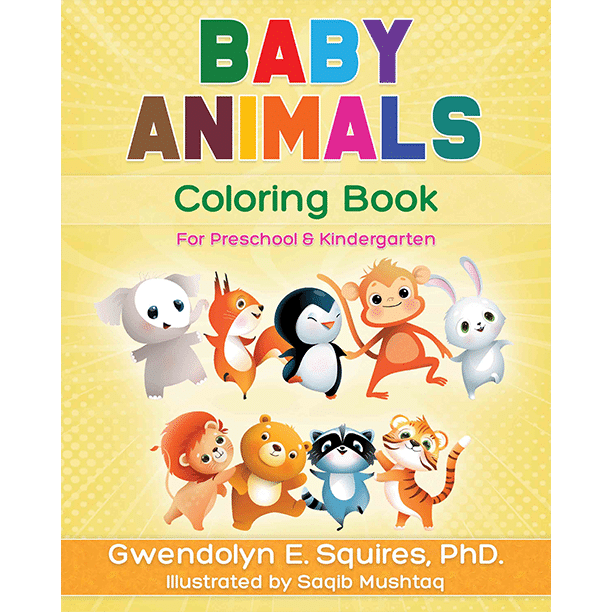 Slide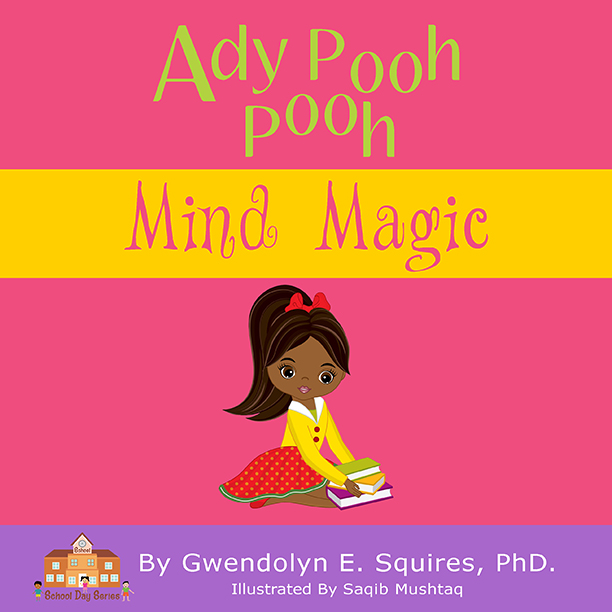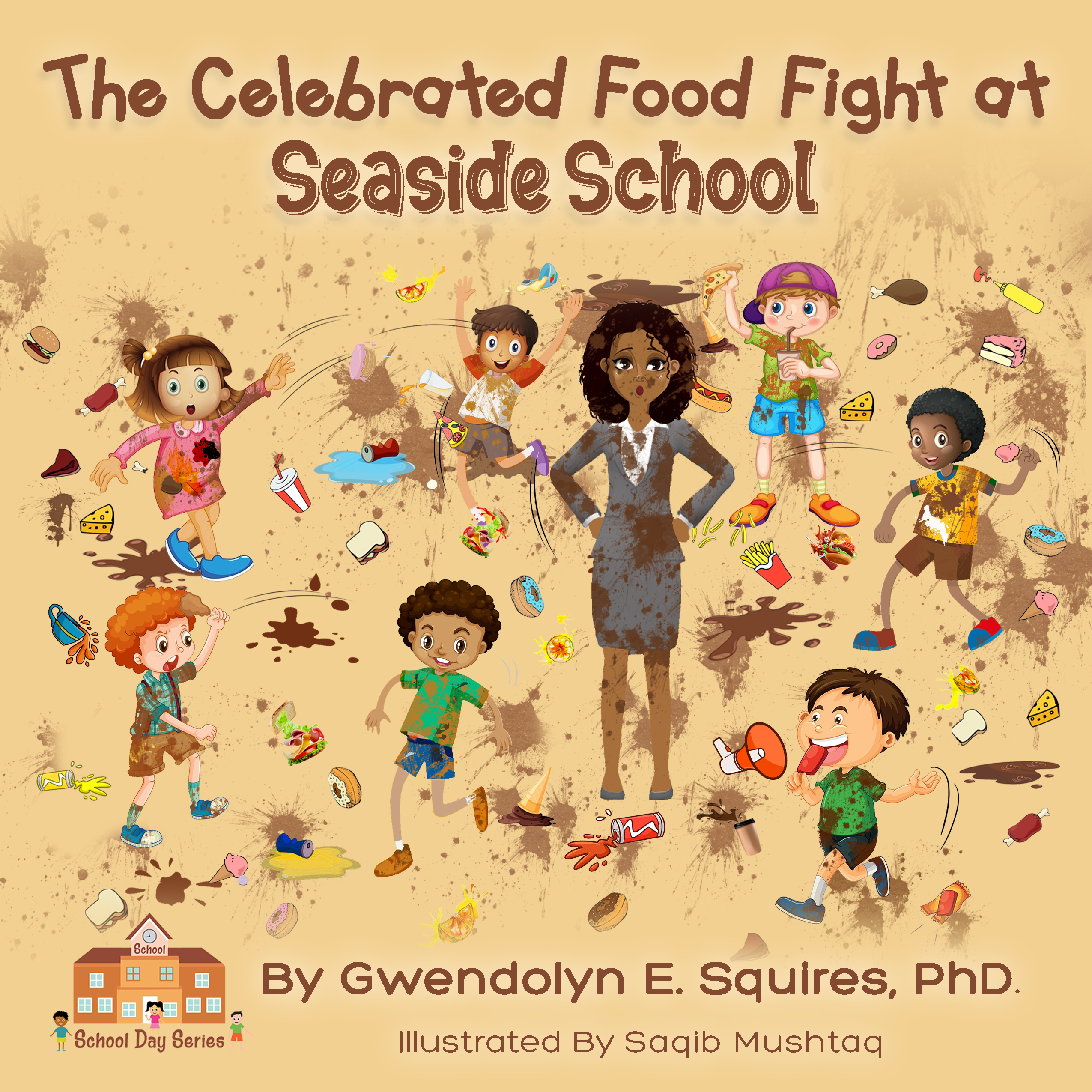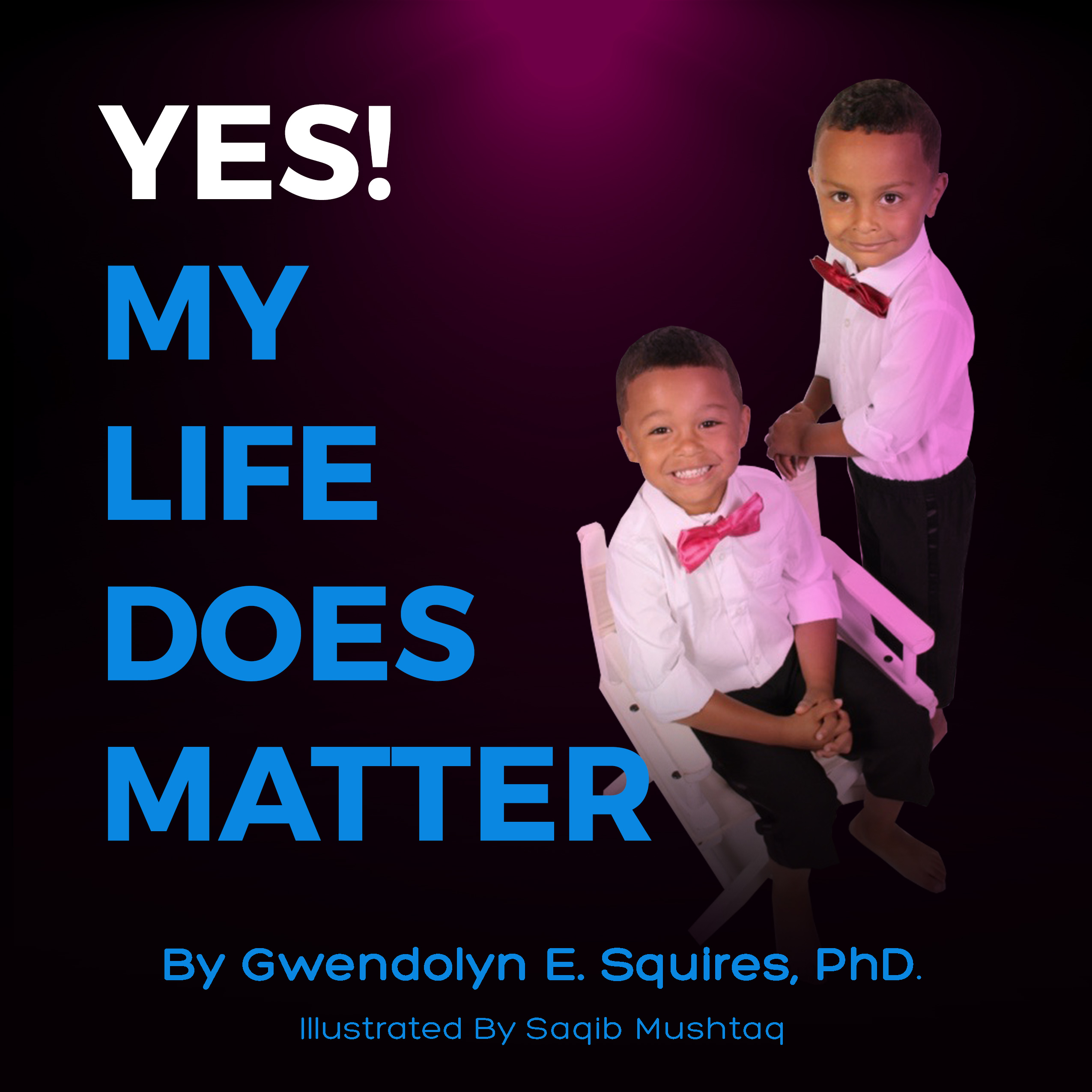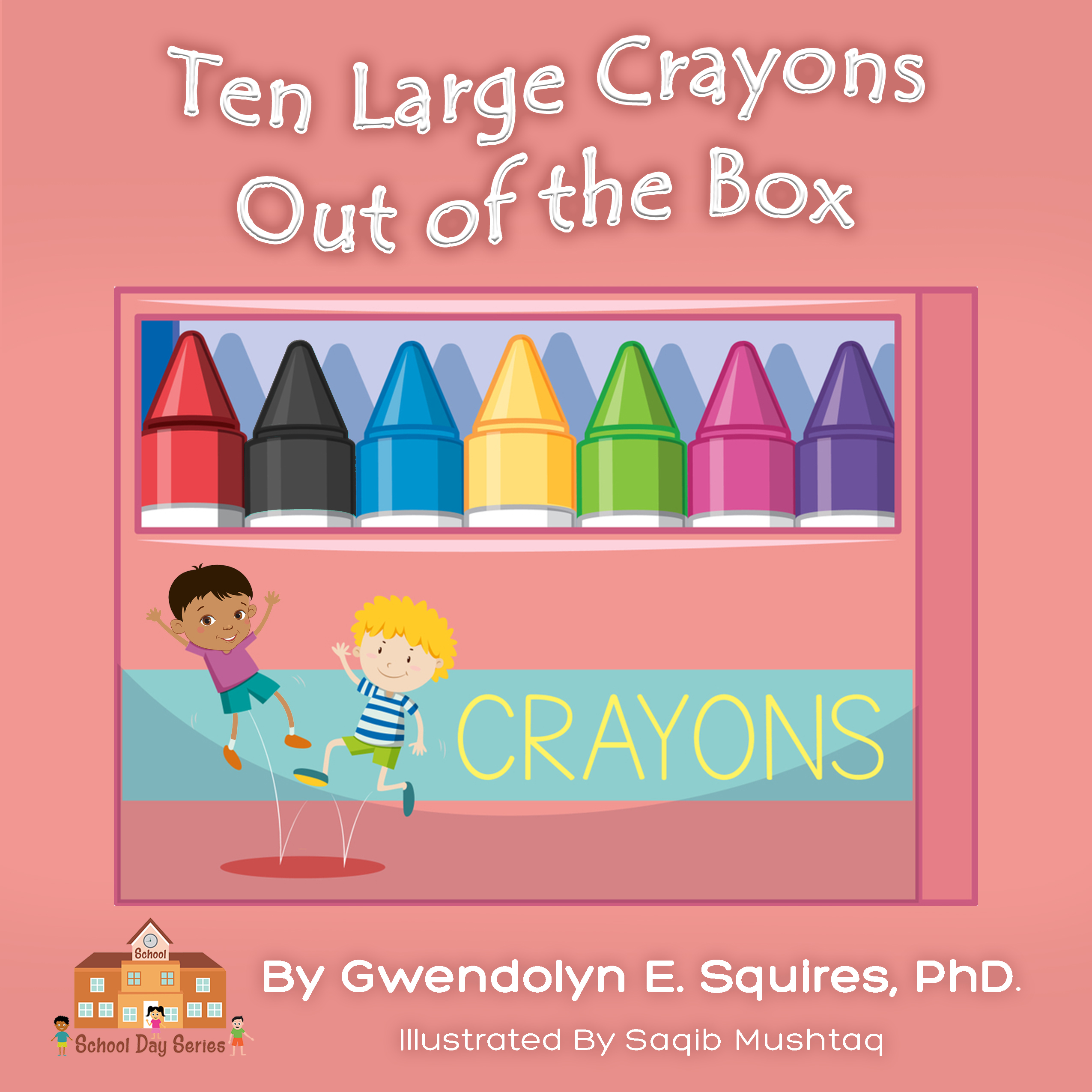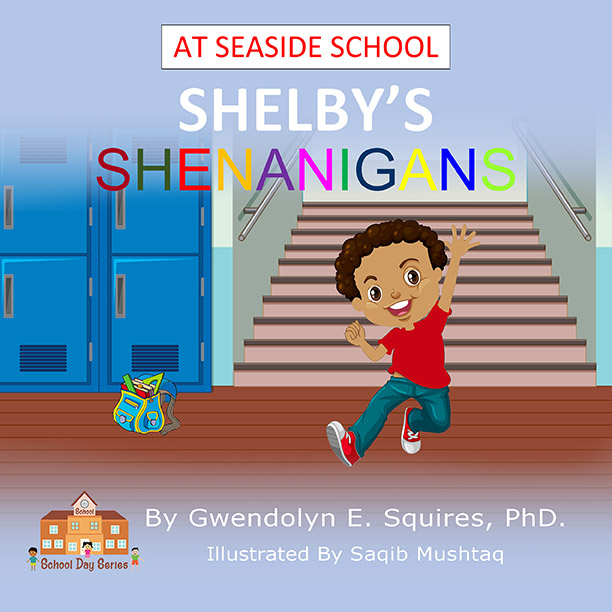 Slide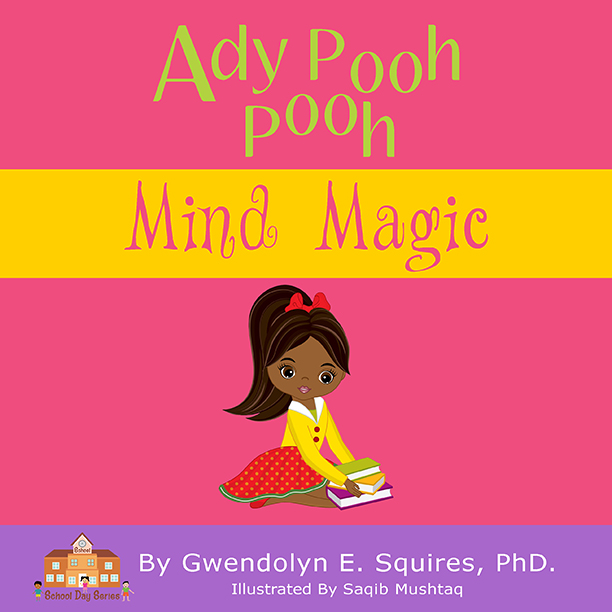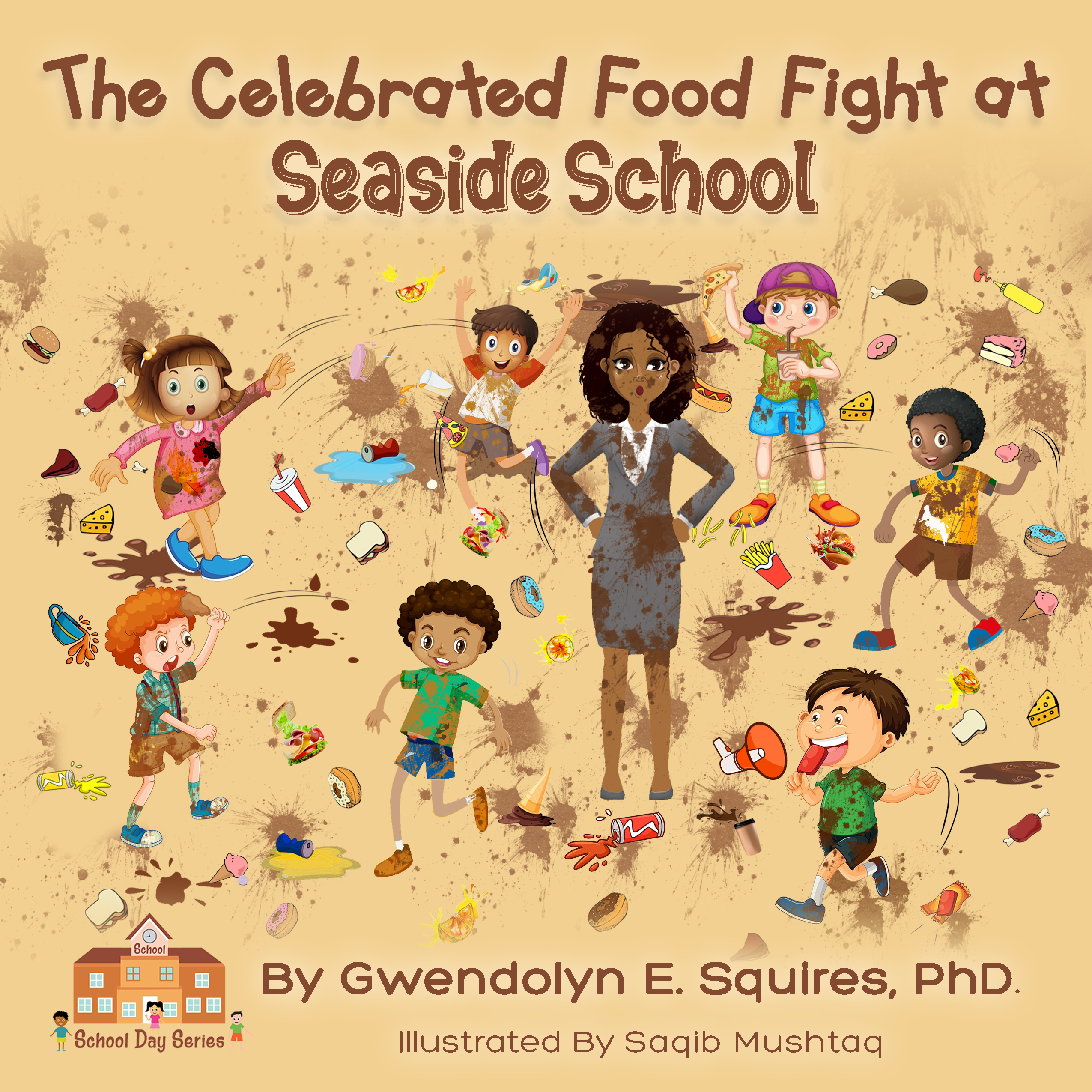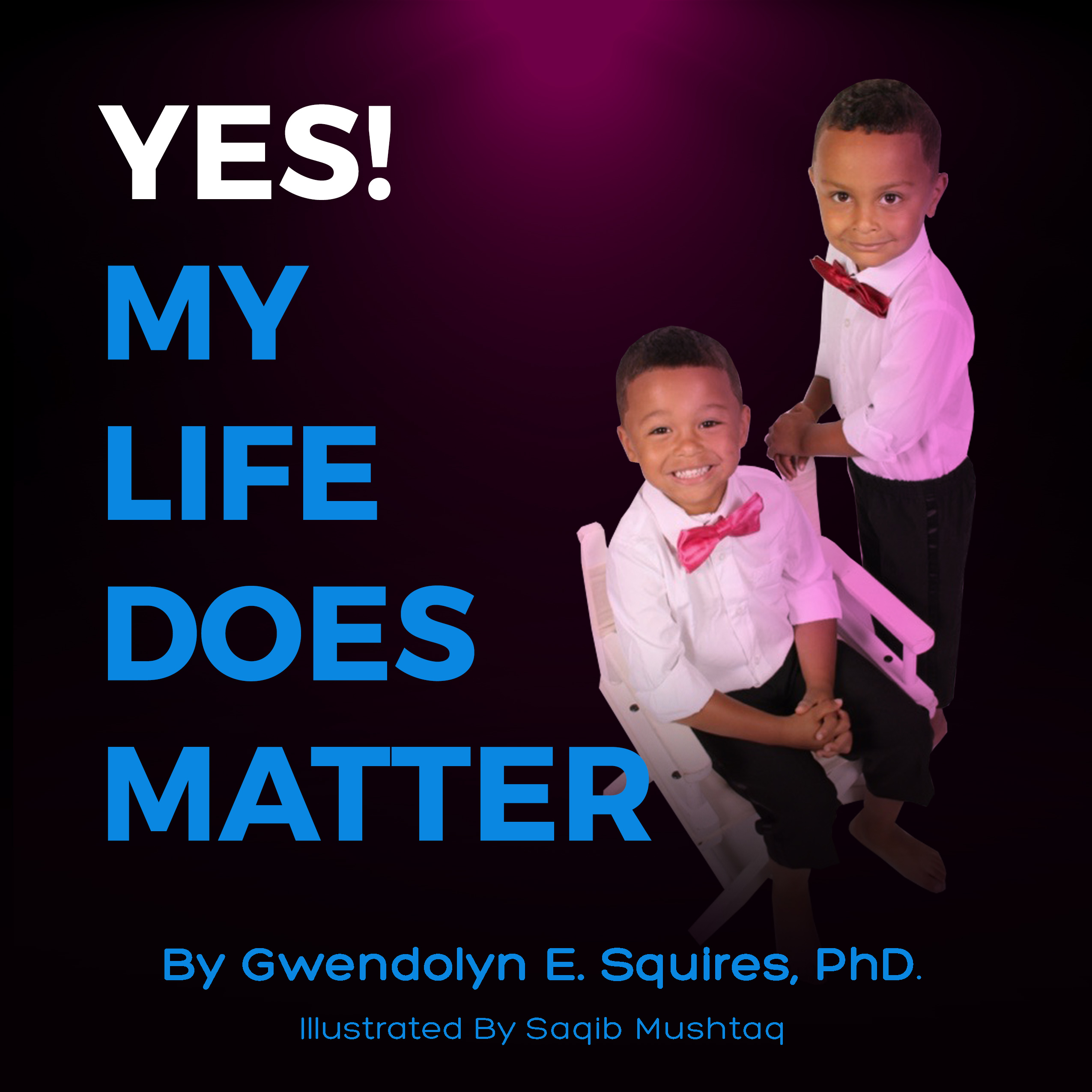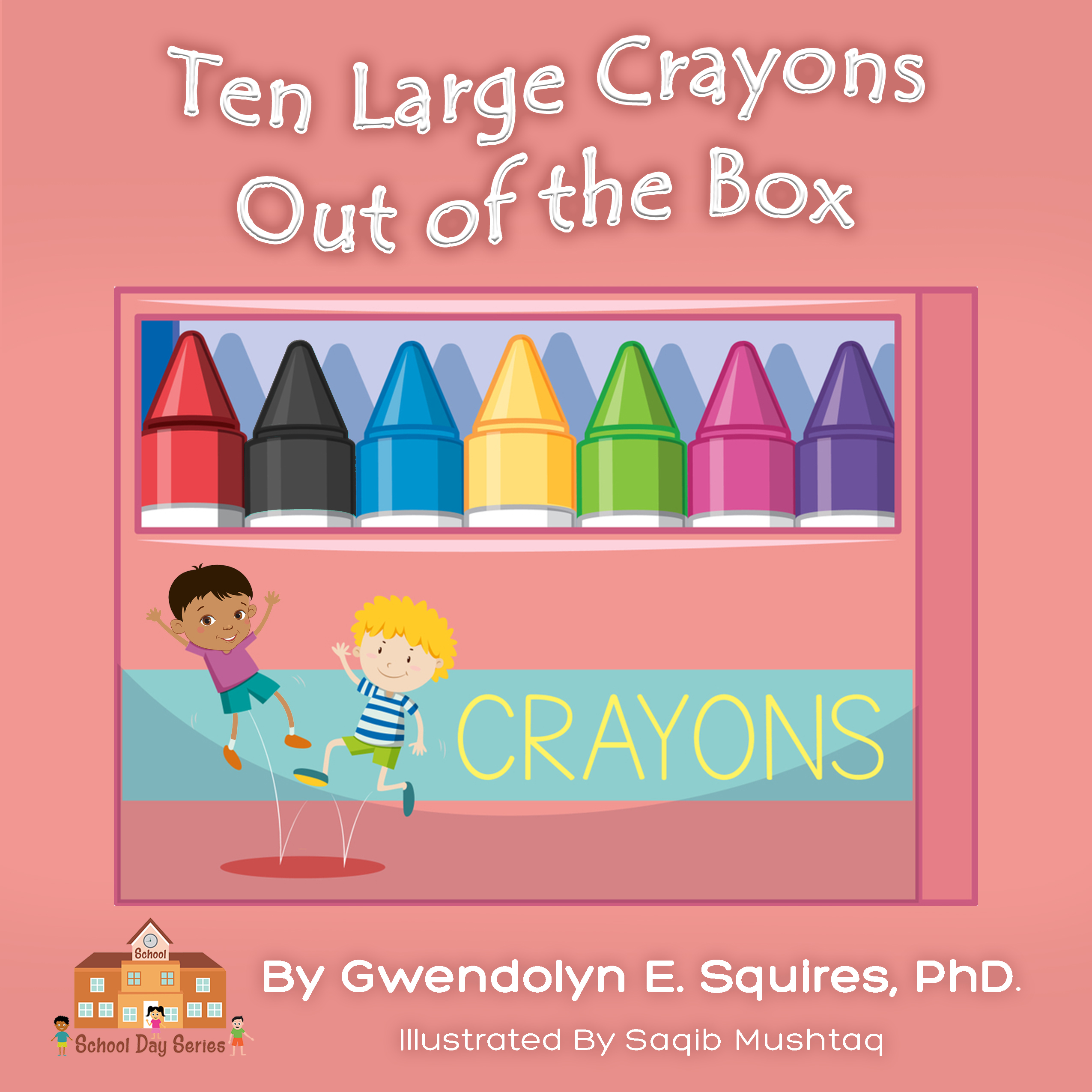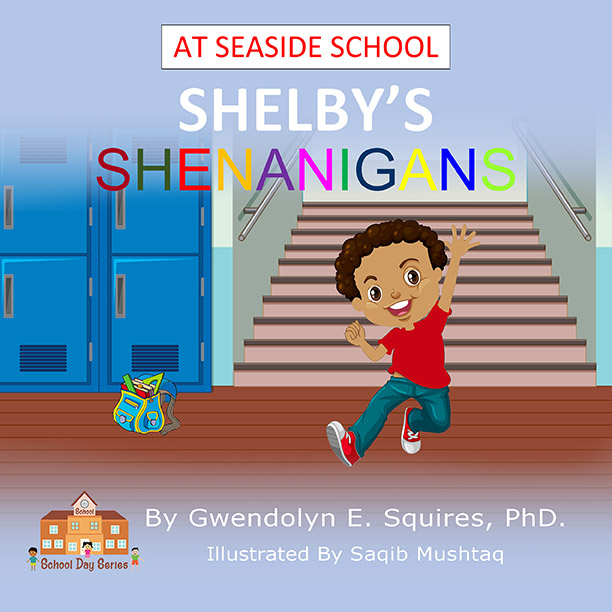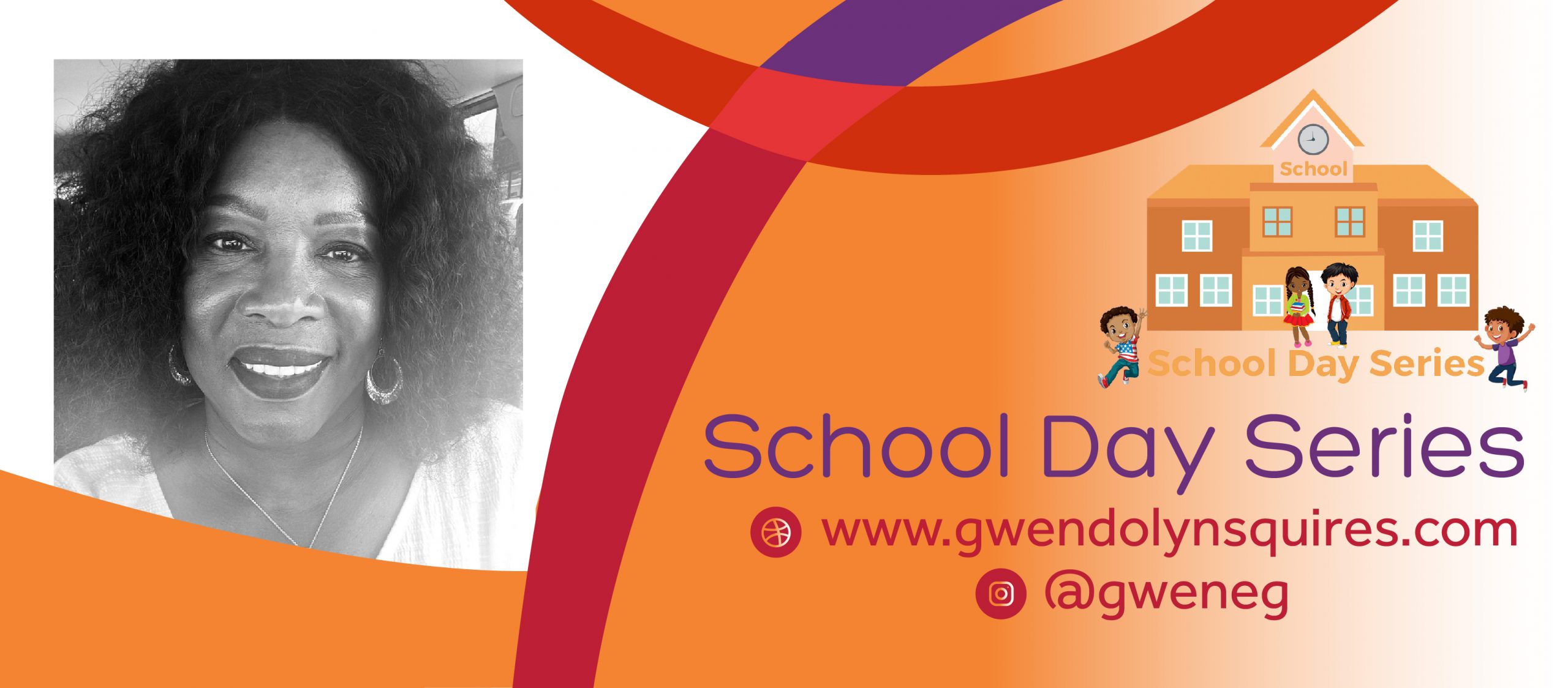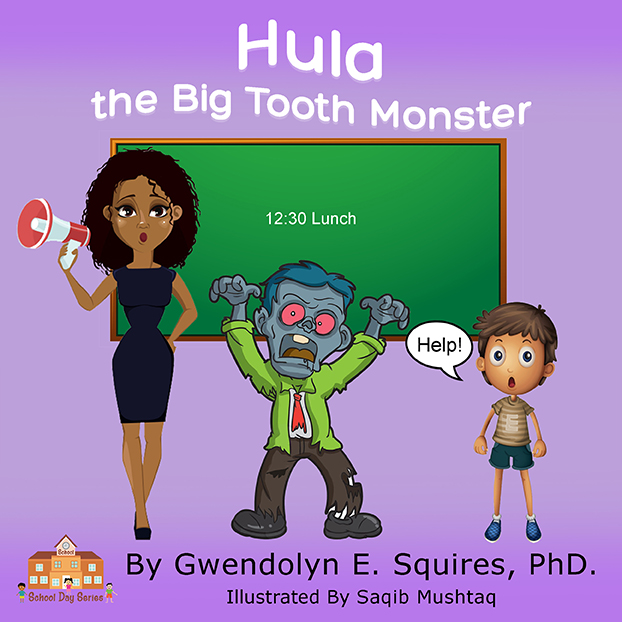 Hula the Big Tooth Monster
Donald is your average 9-year-old boy. He scares the meatloaf out of everyone at Seaside Elementary School including Principal Squires. You see, Donald, is none other than Hula the Big Tooth Monster. He becomes a powerful monster and even possesses the ability to become invisible being a daily mischievous nightmare to all at Seaside Elementary. His classmate Jeremy has had enough and constructs a plan to stop him bringing Hula the Big Tooth Monster to an end. Who will win the battle? A captivating story that sets your imagination free!
Grade Level 3-5
Principal Squires Pants On Fire
Principal Squires is shaping up to be the worst principal ever. Little is known about her, which makes her all the more weird and creepy. She is grumpy, mean, and carries a megaphone throughout the school yelling at everyone. She runs her school with an iron-fist and you would most likely want to avoid being a student at Seaside Elementary School at all costs. Her defining moment comes when her pants are caught on fire and she truly needs help. After this horrible ordeal, she learns to soften up which occasionally shines through when students encounter her now. Grade Level 3-5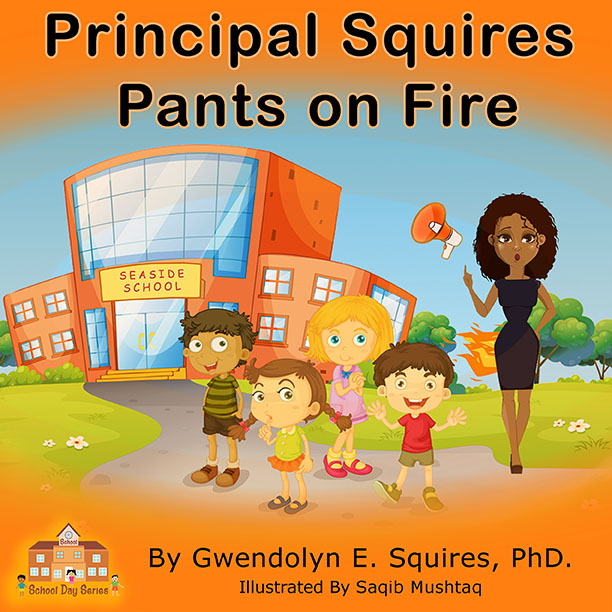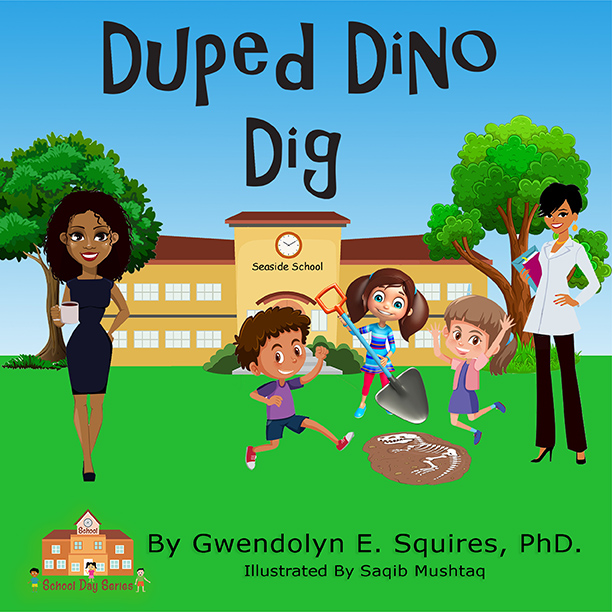 Welcome to Seaside, the elementary school of your nightmares. How can a principal be so mean? Principal Squires is one of a kind. She can silence a room with one word or a deadly stare. Find out in this remarkable, adventurous, and funny story how the 3rd graders manage to fool her by pretending to dislike their new teacher in order to keep her. This story empowers children even when they are faced with someone as challenging as Principal Squires.
Grade Level 3-5
Bella Boo Rescues Seaside School
Bella Boo Rescues Seaside School is a must-read for anyone who has ever experienced the love of a dog. The story is a masterpiece on conveying the meaning and joy that comes from helping a once-homeless animal feel secure, loved, and part of the family. Every dog deserves a forever home. Find out how Bella Boo finds his! Grade Level 3-5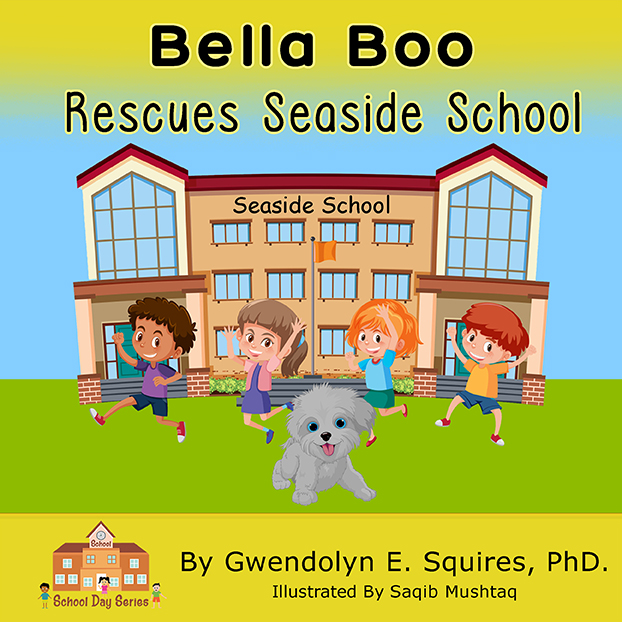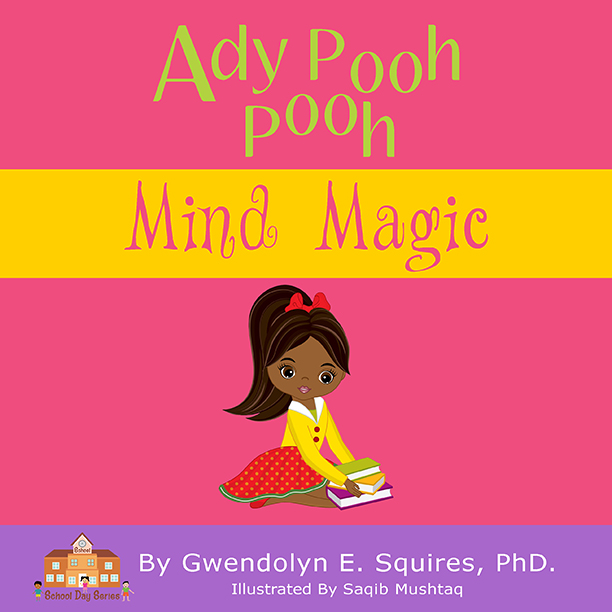 Ady Pooh Pooh is a 7-year-old girl who uses her mysterious, magical mind power to help the staff and students at Seaside School. She is often found sitting alone during lunch time as she watches and reads the thoughts of others, so that she can assist them. Find out who needs Ady Pooh Pooh's help! Grade Level: K-2
Summer Troubles At Camp Pillow
The second, third and fourth grade students of Seaside School find themselves facing all kinds of trouble during their stay at Camp Pillow. What will their final pillow projects look like if that are unable to get along, make new friends, and stand up to the school bully? Find out! Grade Level: 5th & 6th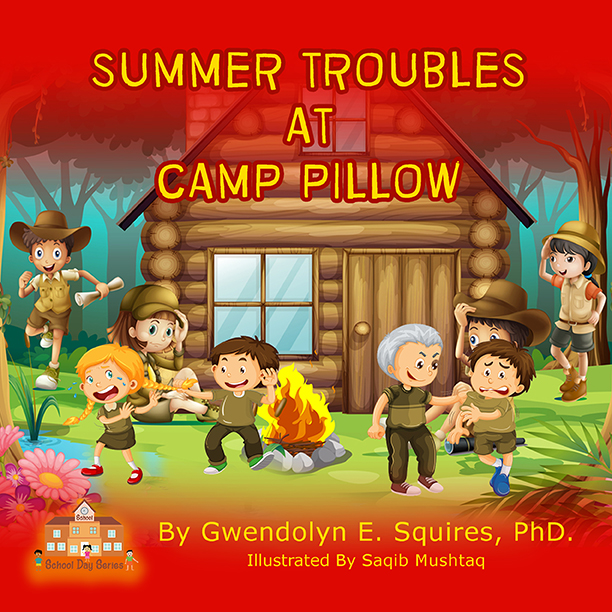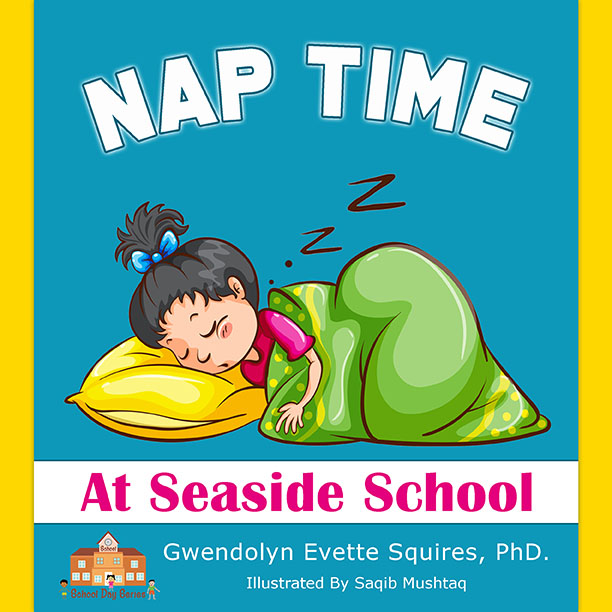 Nap Time at Seaside School
There always comes that time of day, when the students at Seaside School want to nap their lives away. They are tired, and they can't wait to rest. Once they are rested, they will do their best. The students gather their blankets, special toys and stuffed animals as they find their special spots. Their teacher reminds them to use their imaginations and dream big dreams. Journey with the students into their world of dreams in this funny & delightful offbeat read. Grade Level K-2
ROXIE FINDS her HAPPINESS
This is a story about a beautiful little girl named Roxanne. Many call her Roxie. While at school, Roxie is often teased about how she looks and about her stuttering.
The story was created to help children find their spark within, become loving of themselves, and learn how to be the best person they can be. Purchase your copy to read and learn how Roxie finds her happiness. Grade Level: 3rd & 4th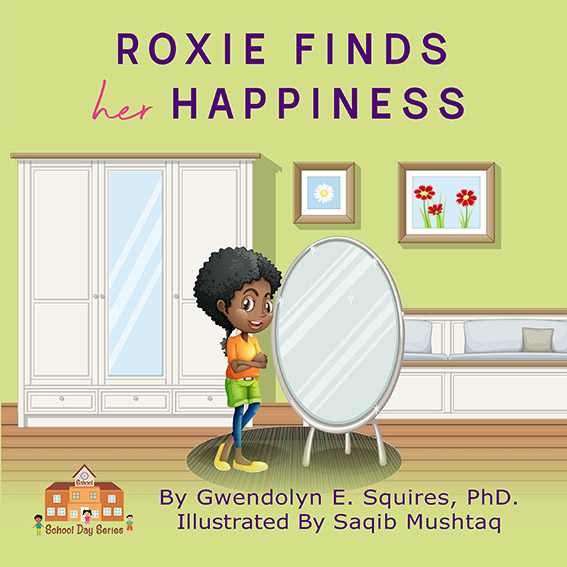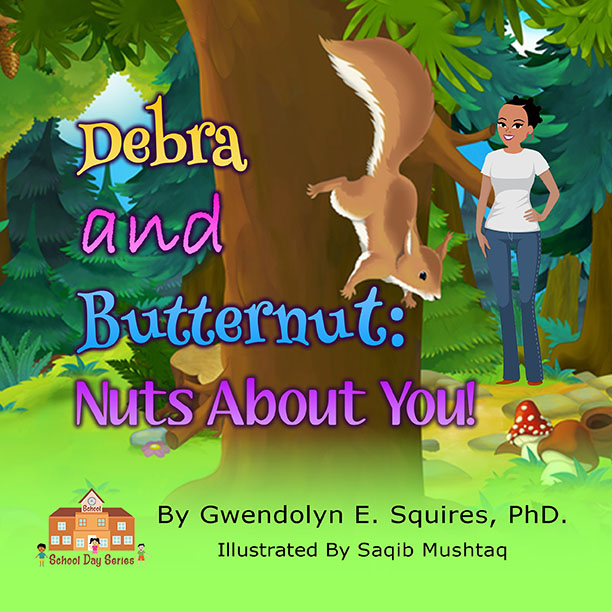 Debra and Butternut: Nuts About You!
This is a story of what happens when a woman and a beloved squirrel match wits – with hilarious results.
Shelby Lee is always looking for ways to stop going to school. He enjoys sleeping and hates getting up early to attend school. He is always up to something, whether routinely conning people, framing his teachers, or convincing individuals that attending school is unnecessary. Besides, Shelby plans to be a rapper just like the famous rapper, Jay-Z. Find out what shenanigan Shelby is up to now. Grade Level: 4th & 5th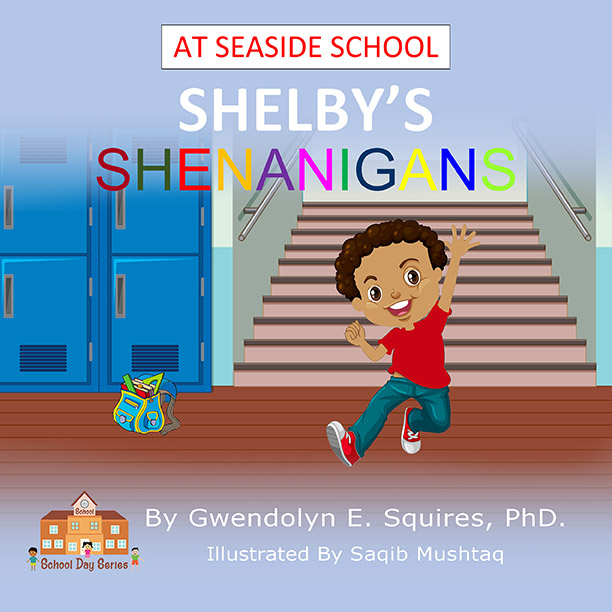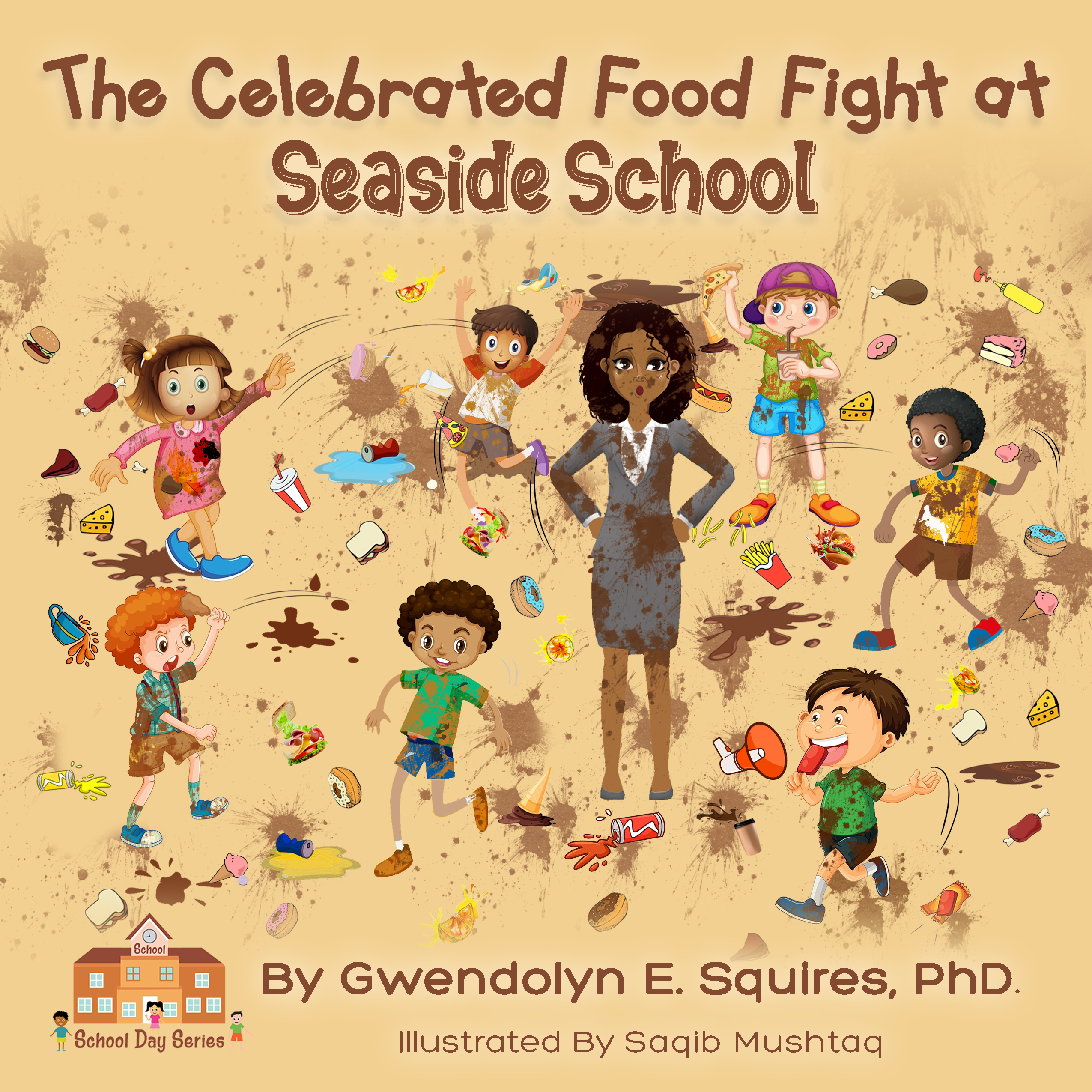 The Celebrated Food Fight at Seaside School
Brian's proudest middle school moment wasn't an academic or sporting achievement. He failed several classes and was never part of any sports teams. No, Brian's proudest achievement was a celebrated food fight in the history of Seaside School. Still today, many ponder how many of Brian's friends knew who started the ordeal. Who threw the first fistful of food? What will happen to them? Find out who the real scallywags are.  
Grade Level: 5-7
Protests have been sweeping across the United States and spreading around the globe, rallying cries of "Black Lives Matter." Race and racism are a reality that so many of us grew up learning to just deal with. But if we ever hope to move past it, it can't just be on people of color to deal with it. It's up to all of us. Let's start by examining ourselves and listening to those whose lives are different from our own. It ends with justice, compassion, and empathy that manifests in our lives and on our streets. I pray we all have the strength for a journey lies ahead.
Our children's lives matter more! This book of images is to inspire youth of color to live and share their TRUTH! It is my prayer that all will continue to reach for the highest aspirations. Social justice is core to who we are as Americans. The racial inequality, violence and oppression against the Black community must stop! I am committed to doing my part. Will you? RIH George Floyd. Appropriate for all.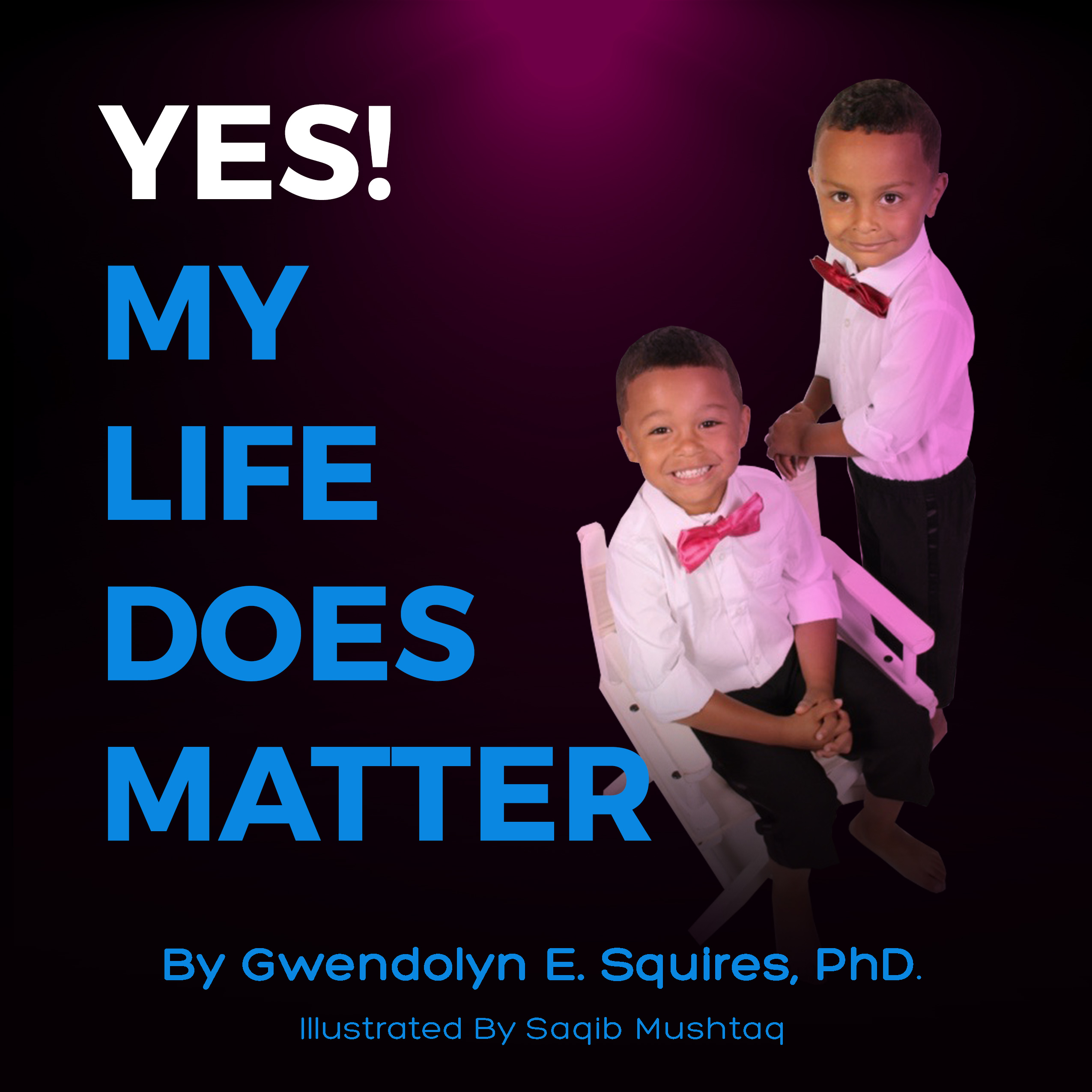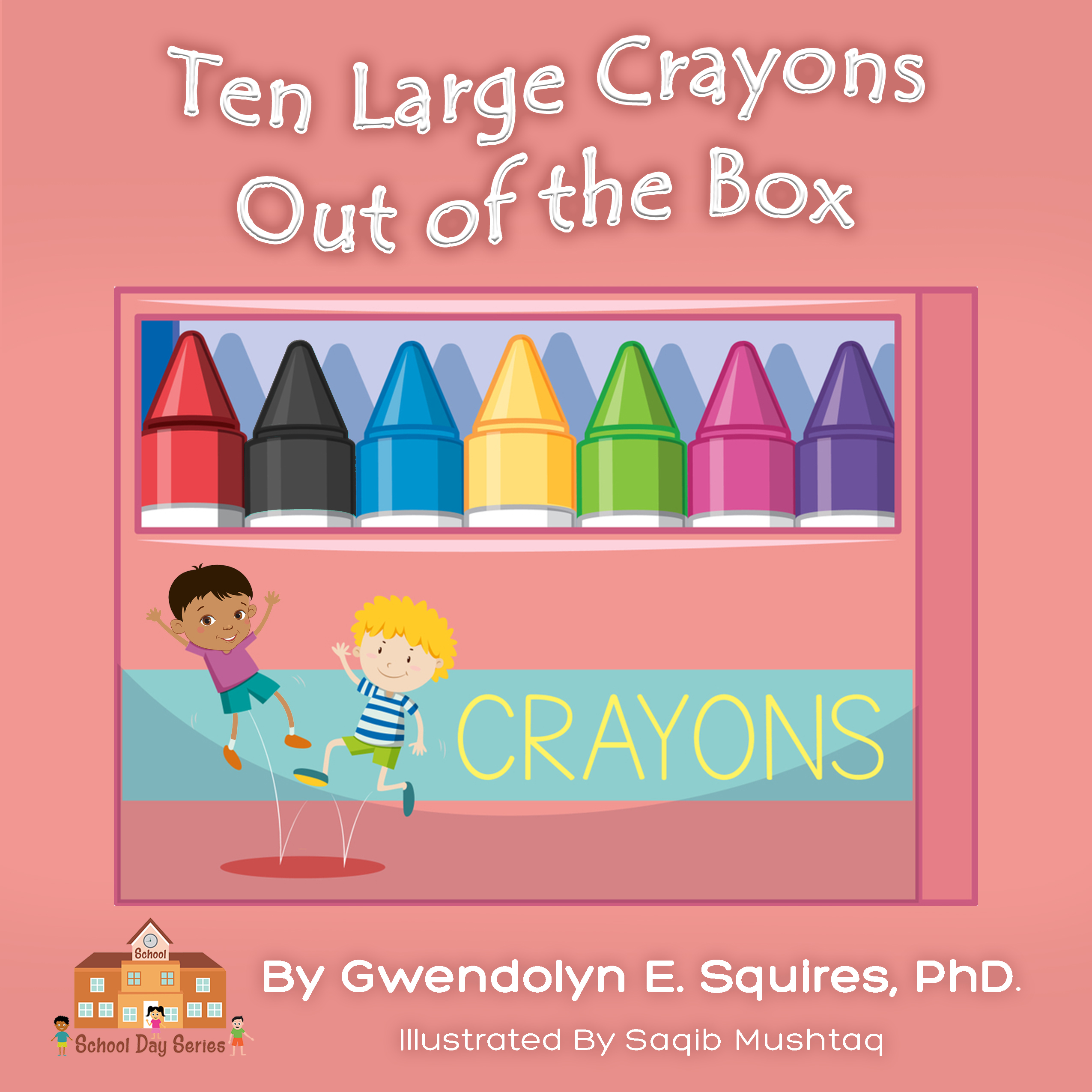 Ten Large Crayons: Out of the Box
Kindergarten through second-grade students at Seaside School are starting a new school year. They were told to not have any fears as a brand-new box of crayons would be waiting for them. The crayons are ready to help them all year long. All the students will need to do is open their boxes and color strong! Grade Level: K-2
What in the Pandemic Happened? Peanut's New Life During Covid-19
The coronavirus pandemic changed everyone's lives, but some more than others. Here, Peanut shares his very own perspective. Offering an amusing account of life during the pandemic, Peanut guides readers through the events, thoughts, and feelings of weeks of the coronavirus lockdown. For future generations, Peanut shares an inside look at his family's experience, writing at the moment as he witnessed history in the making. Grade Level: 6-8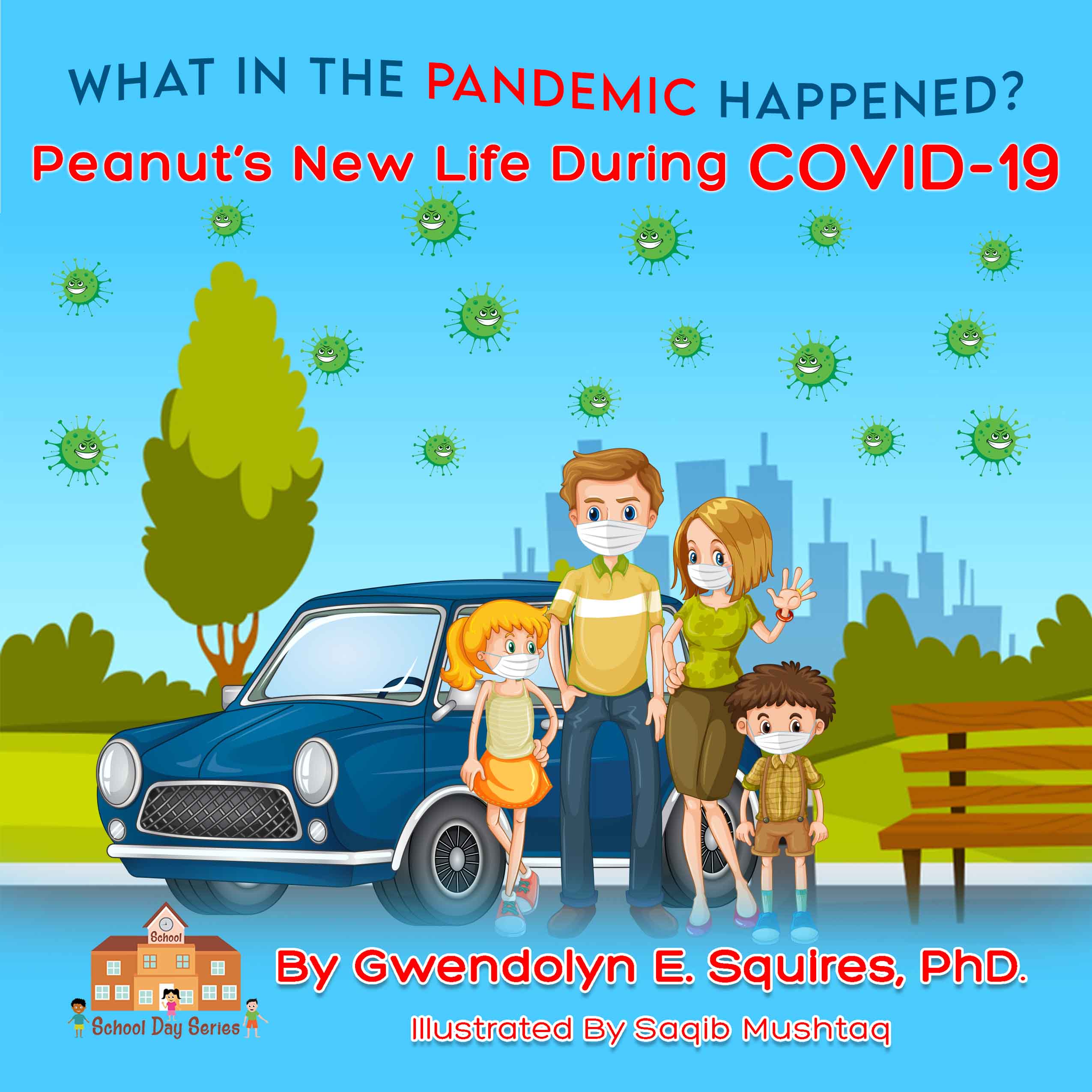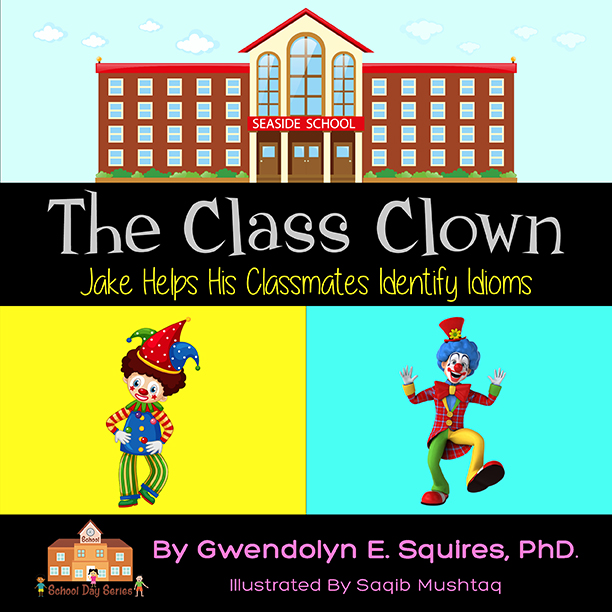 The Class Clown: Jake Helps His Classmates Identify Idioms
Jake is the class clown in Mrs. Carter's third-grade class. His funny sayings disrupt his class every day. Mrs. Carter decides on a way in which Jake's comical words can help. She decides to teach a lesson on idioms and lets Jake help his classmates figure out a list of common idioms. Use these pages to help your child(ren) do the same. Each page has a picture of an idiom and a space for writing what the idiom means. These idioms are more SILLY than educational so,
allow children to bring color, humor, creativity, and wisdom to an otherwise dry spell of words.  Grade Level: 3rd & 4th
BRENNYN First Day In 1st Grade
Brennyn can't wait to start first grade—she's had her pencils sharpened and her backpack ready for weeks. But the night before the big day, she began to worry. She was concerned about not being able to make any friends and how awful her first day will be.
Brennyn's parents reassure her that she will have a great first day in first grade and will make many friends. Much to Brennyn's surprise she is quickly befriended by Amy, who helps smooth her first day of first grade jitters. Find out how the day goes for Brennyn. Grade Level: K-2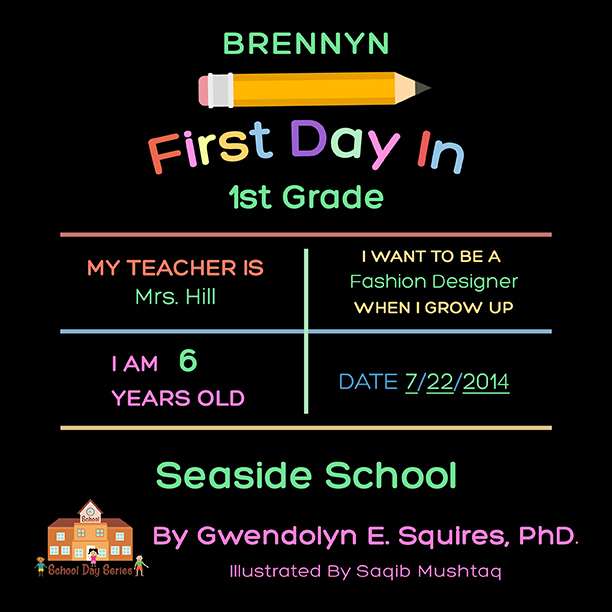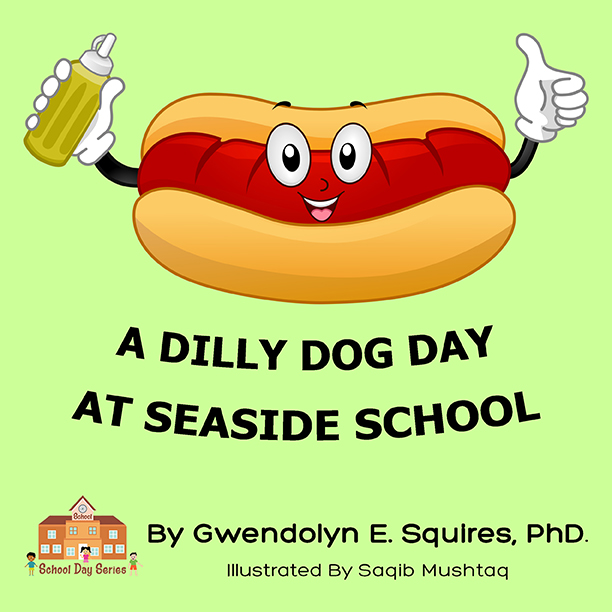 A DILLY DOG DAY AT SEASIDE SCHOOL
When the fourth-grade students at Seaside School embarked on a cooking class, chaos erupted! From hard boiled eggs to pizza, grilled cheese sandwiches, and chicken noodle soup, each recipe became an ever so-exciting experiment.
Learning to cook wasn't the only recipe the student chefs learned to follow. They had to think quick on their feet during a final cookoff, stuffing a dilly dog. While learning to cook had to start somewhere, the fourth-grade cooking class became a disaster.
This madcap story of a wiener will delight any reader who has a love for hot dogs. After all, there is no party until the wieners come out. Grade Level: 4-6
RECESS IS A FOREST AT SEASIDE SCHOOL
Aubrey loves Seaside School! She especially enjoys recess because she can explore and play however, she wants with her two best friends in the world, Alex and Jean. One sunny day her adventures turn wild on the schoolyard, when she and her best friends go from a game of Turtle Tag and come face-to-face with a lost fawn.
Will they be able to unite the lost fawn with its mother? Can they find a way to leave the playground and take it back into the forest? Find out if Aubrey and her best friends rescue the fawn and return it to its mother. Grade Level: 3-5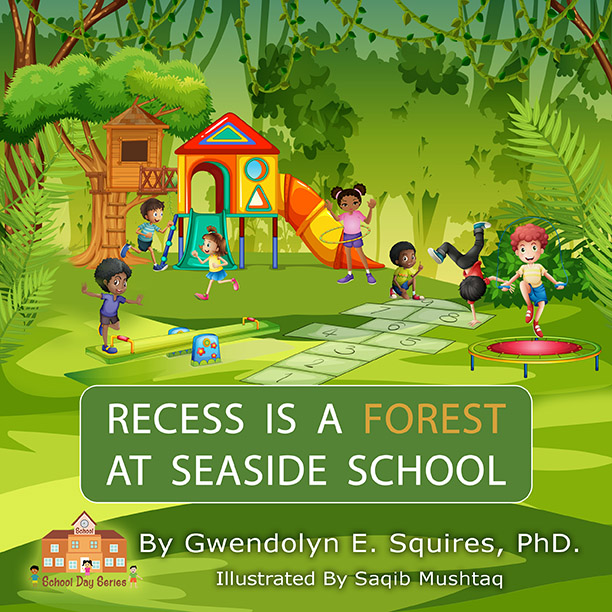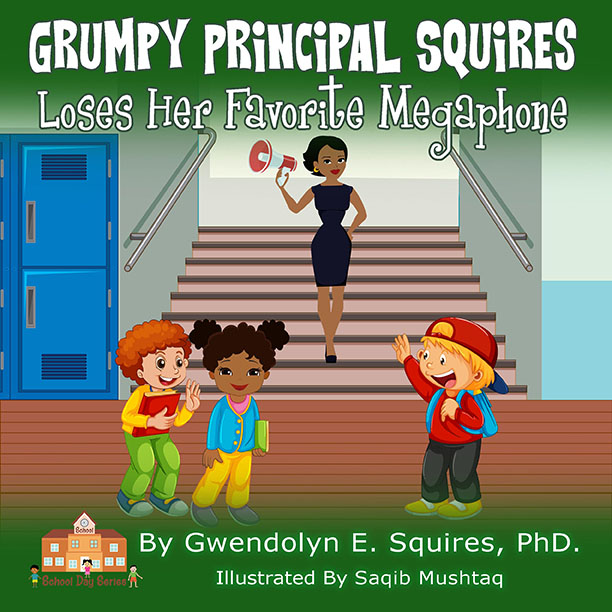 Grumpy Principal Squires Loses Her Favorite Megaphone
Principal Squires is often the first name to spring to mind when you think of terrifying principals. She is an enormous presence in more ways than one. She terrifies her students and strikes fear into the hearts of all who enter Seaside School.
Take a look at what happens when she loses her hypnotic powers during the loss of her favorite megaphone. Find out, if she is able to continue her abusive power! Grade Level: 6-8
Kelsha's Worst Class Trip
In this hilarious story, Kelsha's parents agree to chaperone her fourth-grade class on a trip to the aquarium. Chaos lives up to its name and will definitely entertain you as Kelsha's parents grapple with matters and havoc galore. You will be highly entertained by a day of turmoil with all kinds of twists and turns. Will they make it back to Seaside School alive? Read on to find out how Kelsha's parents grapple with outrageous, trials and tribulations that would test a saint! Grade Level: 4-6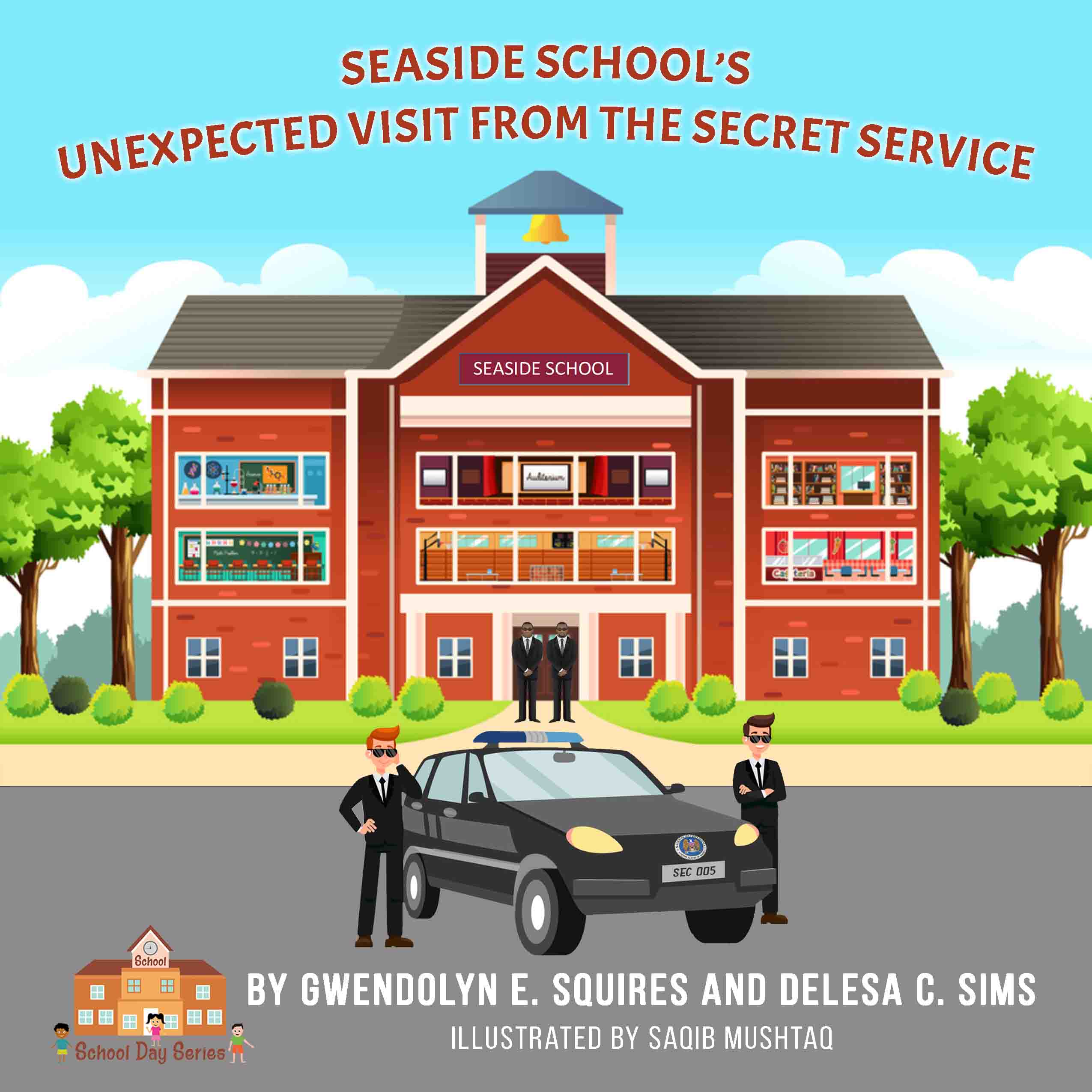 SEASIDE SCHOOL'S UNEXPECTED VISIT FROM THE SECRET SERVICE
Staff and students at Seaside School received a surprised visit from the Secret Service to investigate a potential threat that was linked to the school. The threat was made to the President of the United States! Were there any law-breakers? Were any arrests made? Read on to find out what the duty-bound agents discovered. Grade Level: 5-7
When Nani and the grandchildren waddled into Colby's Deli and asked for peanut butter sandwiches, chaos erupted! The peanuts no longer wanted to be served as food and had gone into hiding out of fear. Nani finally shares a story drawing the attention of the restaurants guests and eventually the runaway peanuts. Will Nani's story stop the peanuts from running away? Find out in this humorous story that has a "warmhearted" twist.
This book is dedicated to Salatha & De-Angelo Solomon. It features their beloved daughter Alonis, grandchildren, Teigan & Amir along with their mom and dad. Grade Level: 6-8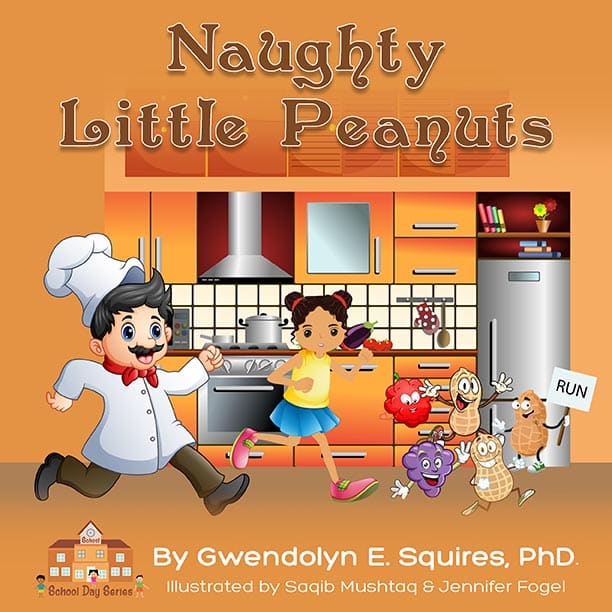 ALPHABET LETTER TRACING For Preschool & Kindergarten
Help preschool and kindergarten children journey through the alphabet in a distinctive and memorable way. Featuring bold, bright images, it is designed to catch a young child's eye while laying a foundation for learning as it teaches them their ABCs. It is suitable for any child (toddlers, preschool & kindergarten) who shows interest in writing.
Grade Level: Preschool & Kindergarten
Baby Animals Coloring Book for Preschool & Kindergarten
Help preschool and kindergarten children journey through adorable large images of baby animals in a distinctive and memorable way. In this coloring book, children will meet baby animals from around the world that live in water, on farms, and in forests, as well as pets. They will enjoy charming and engaging pictures featuring adorable, bold outlines, designed to catch their eyes while laying a foundation for identifying different animals.
Grade Level: Preschool & Kindergarten.